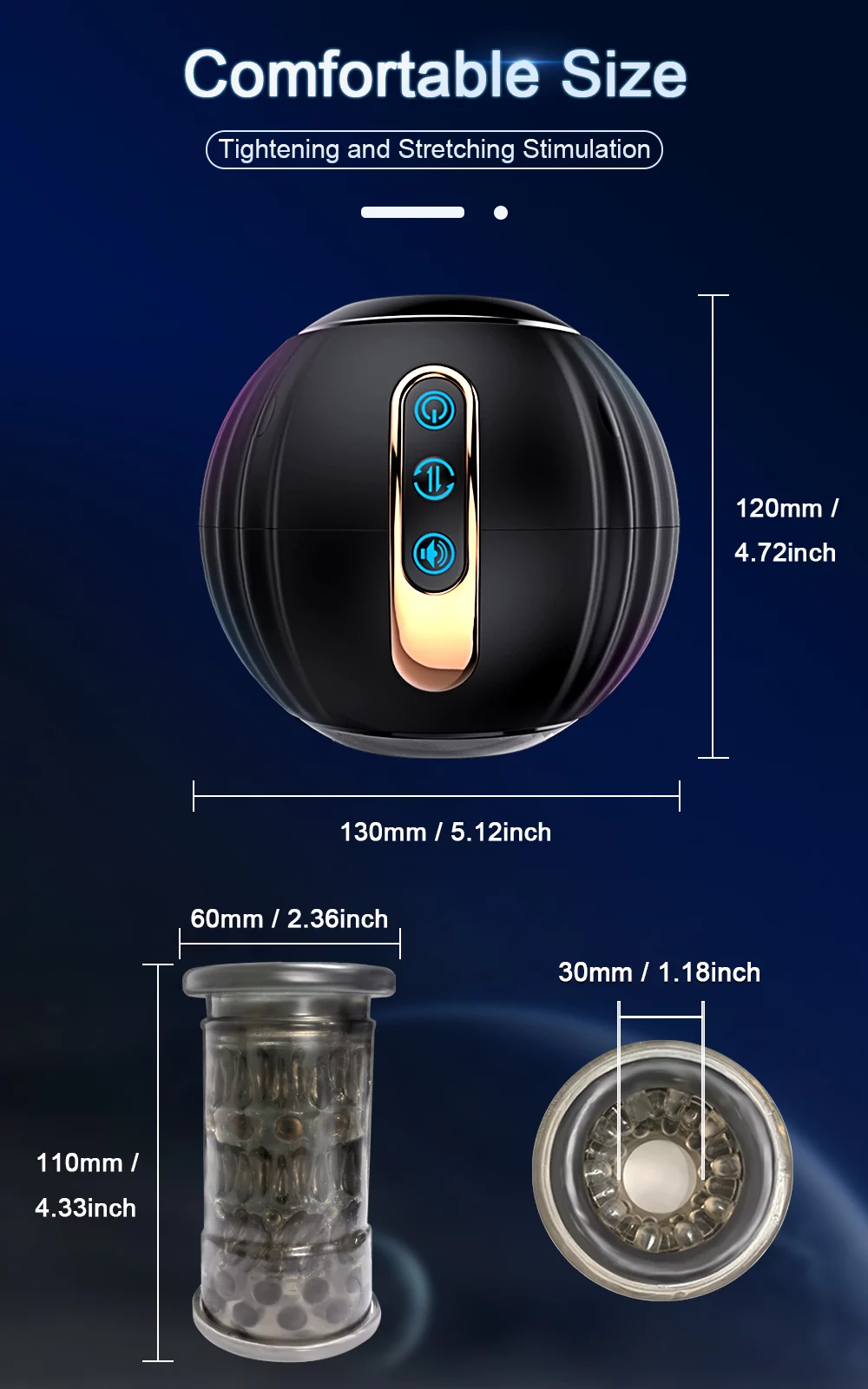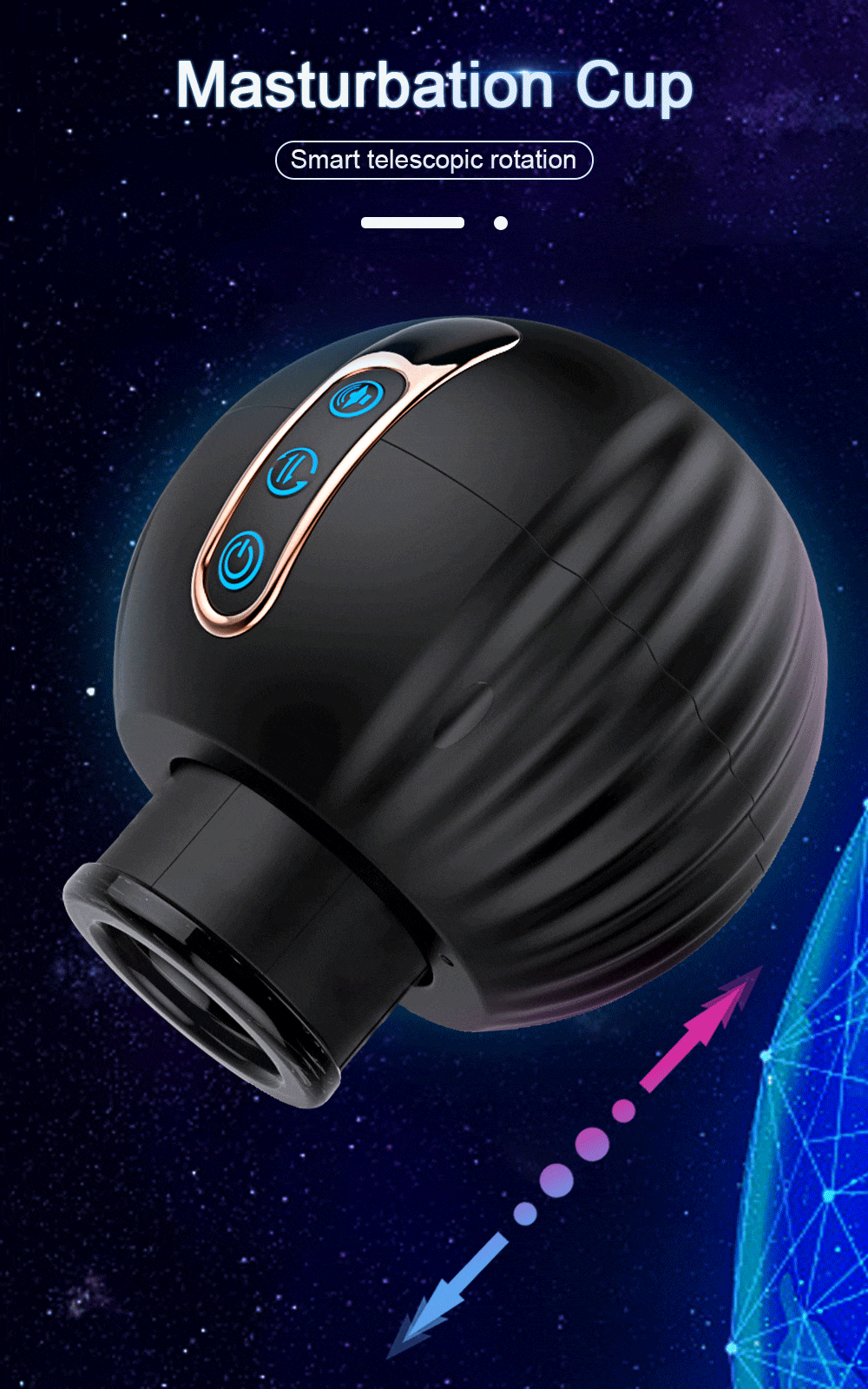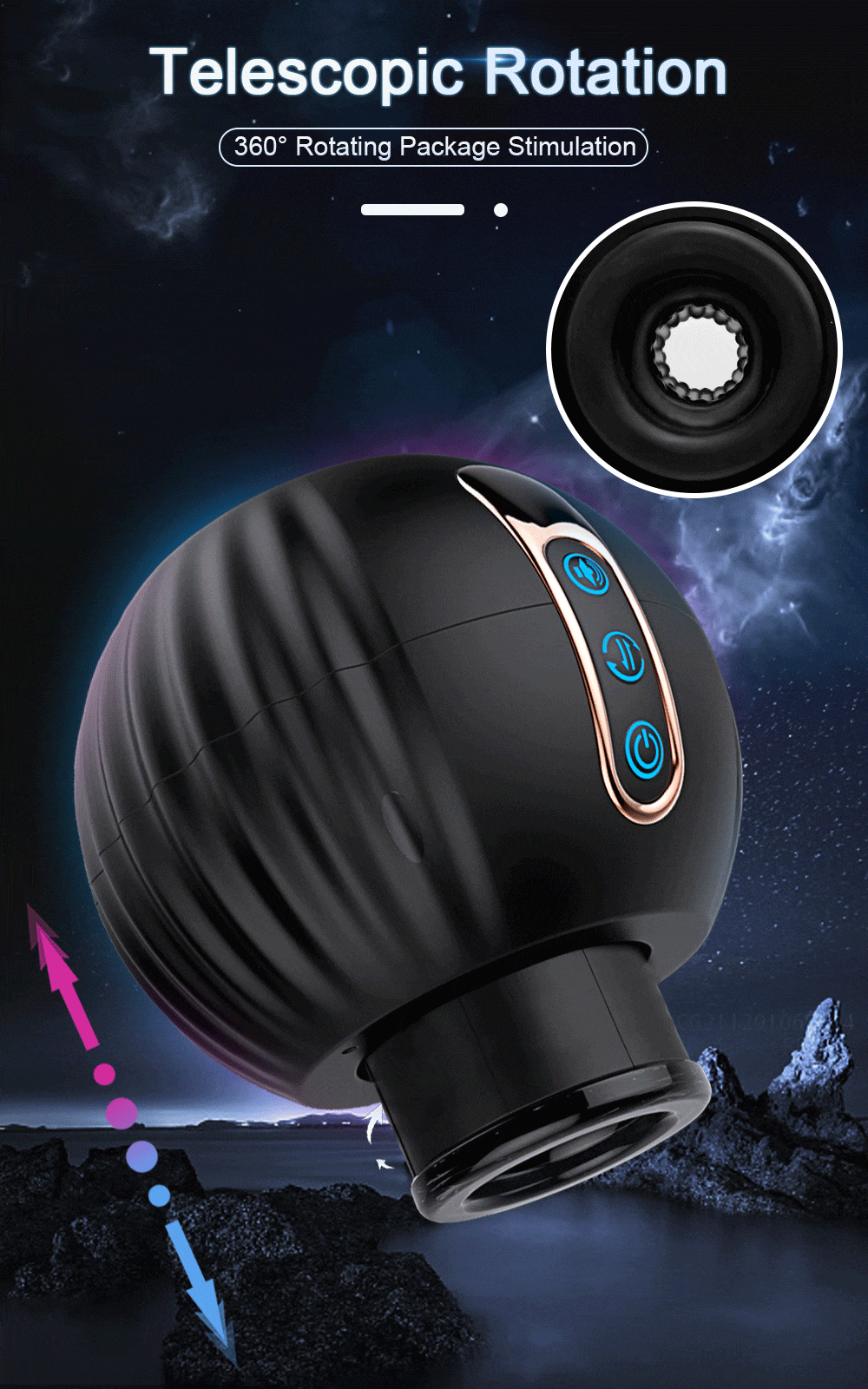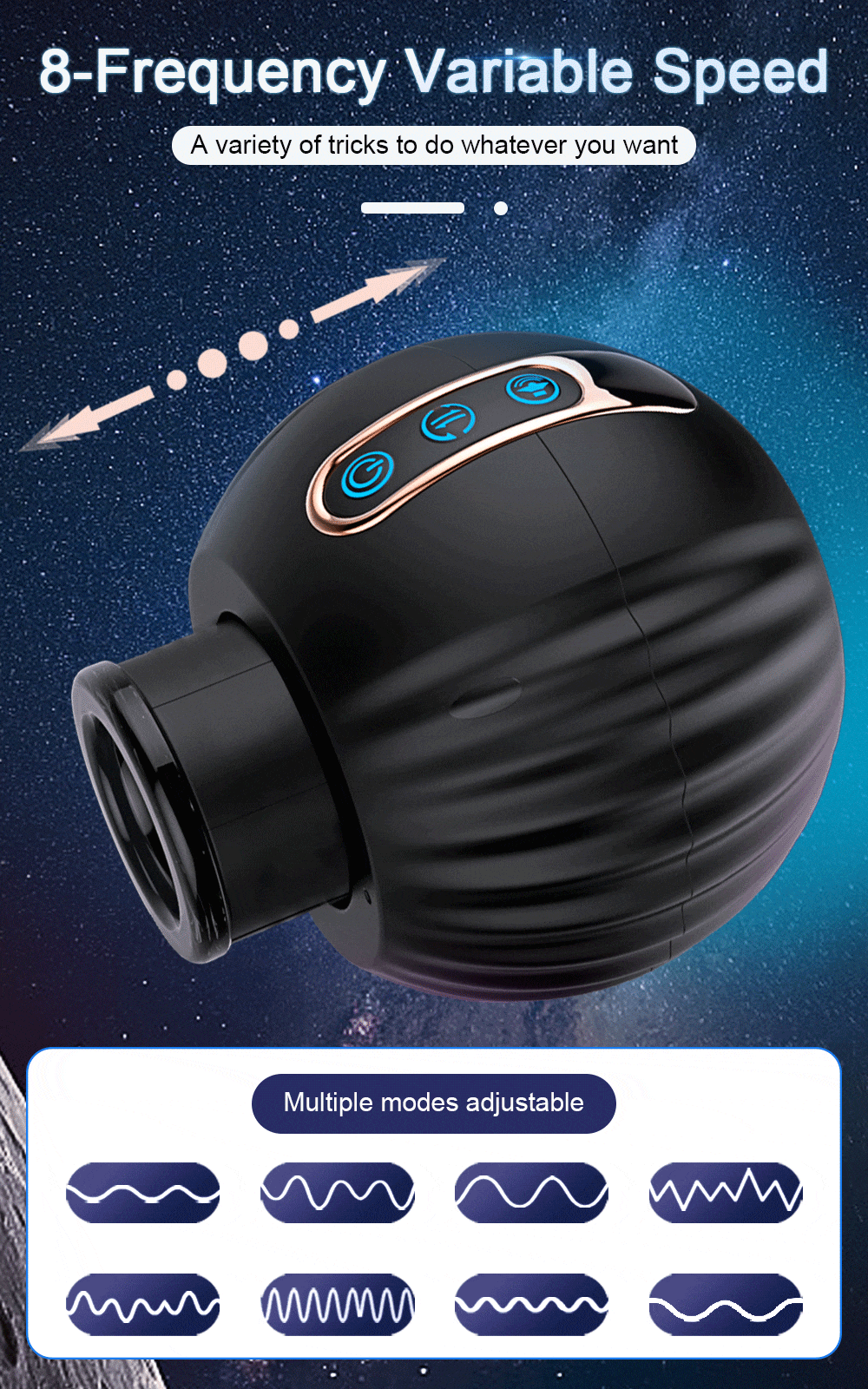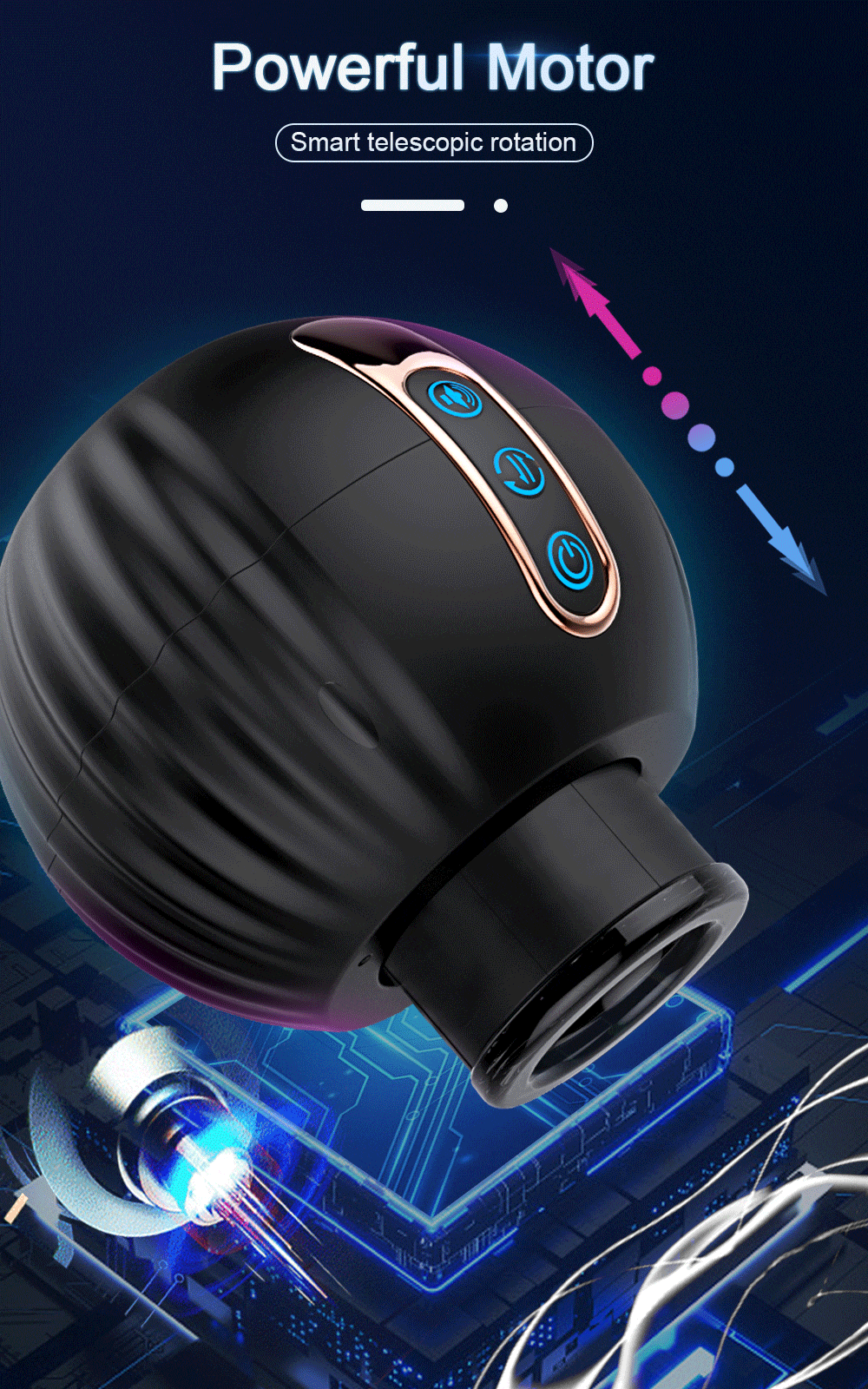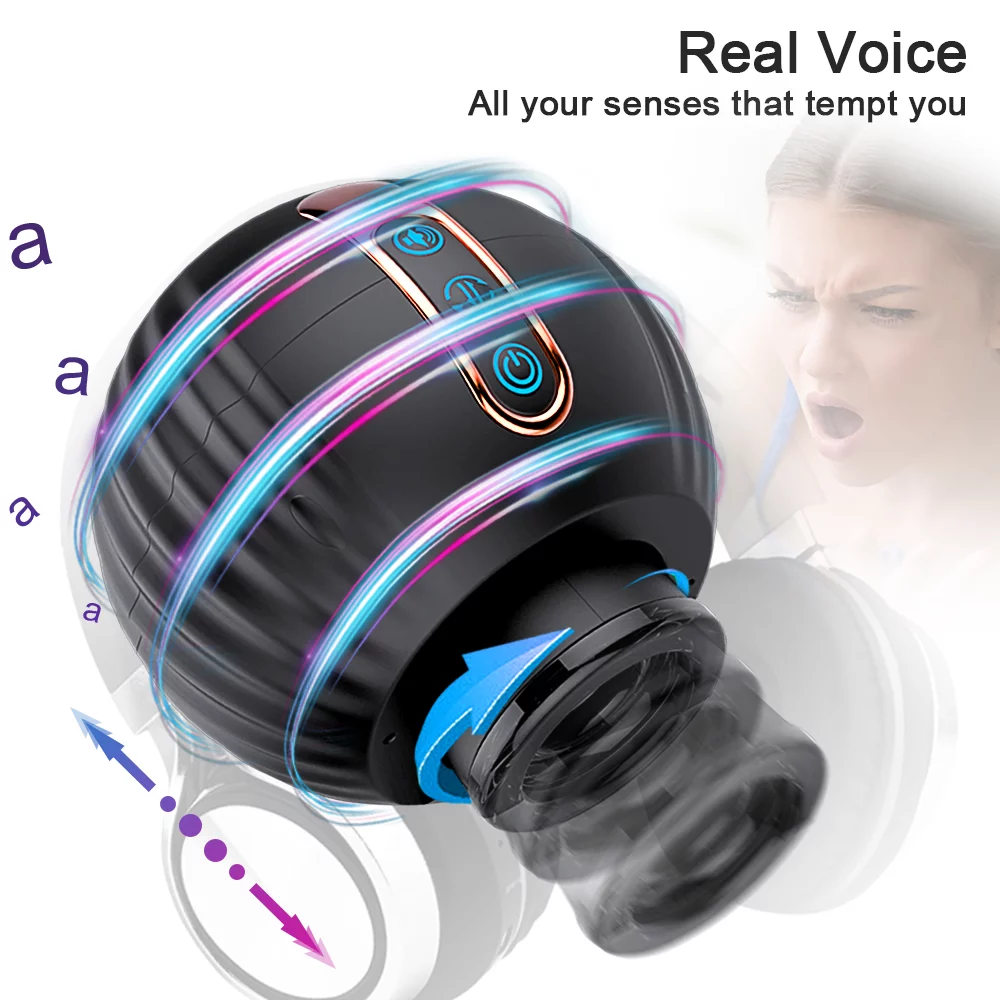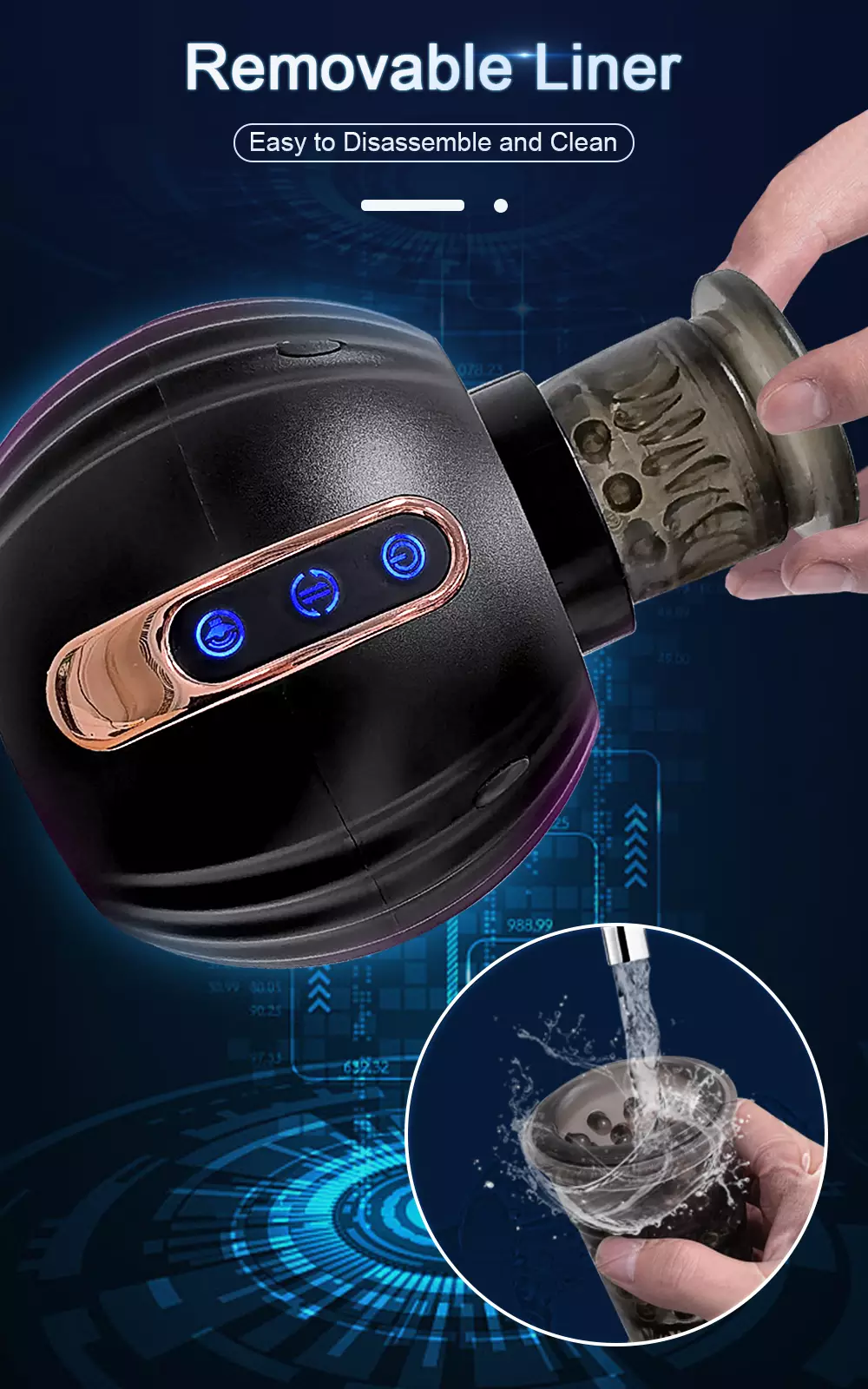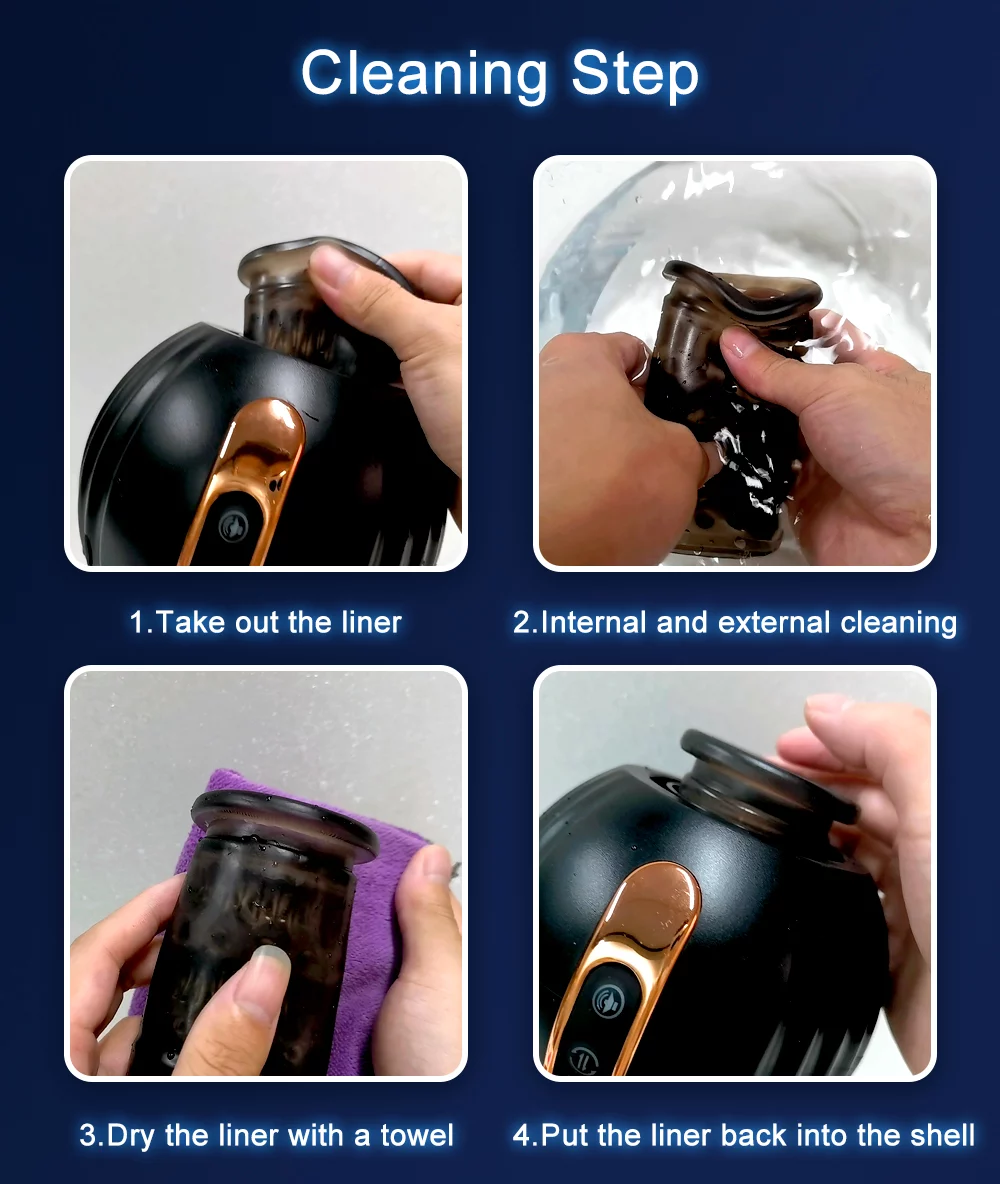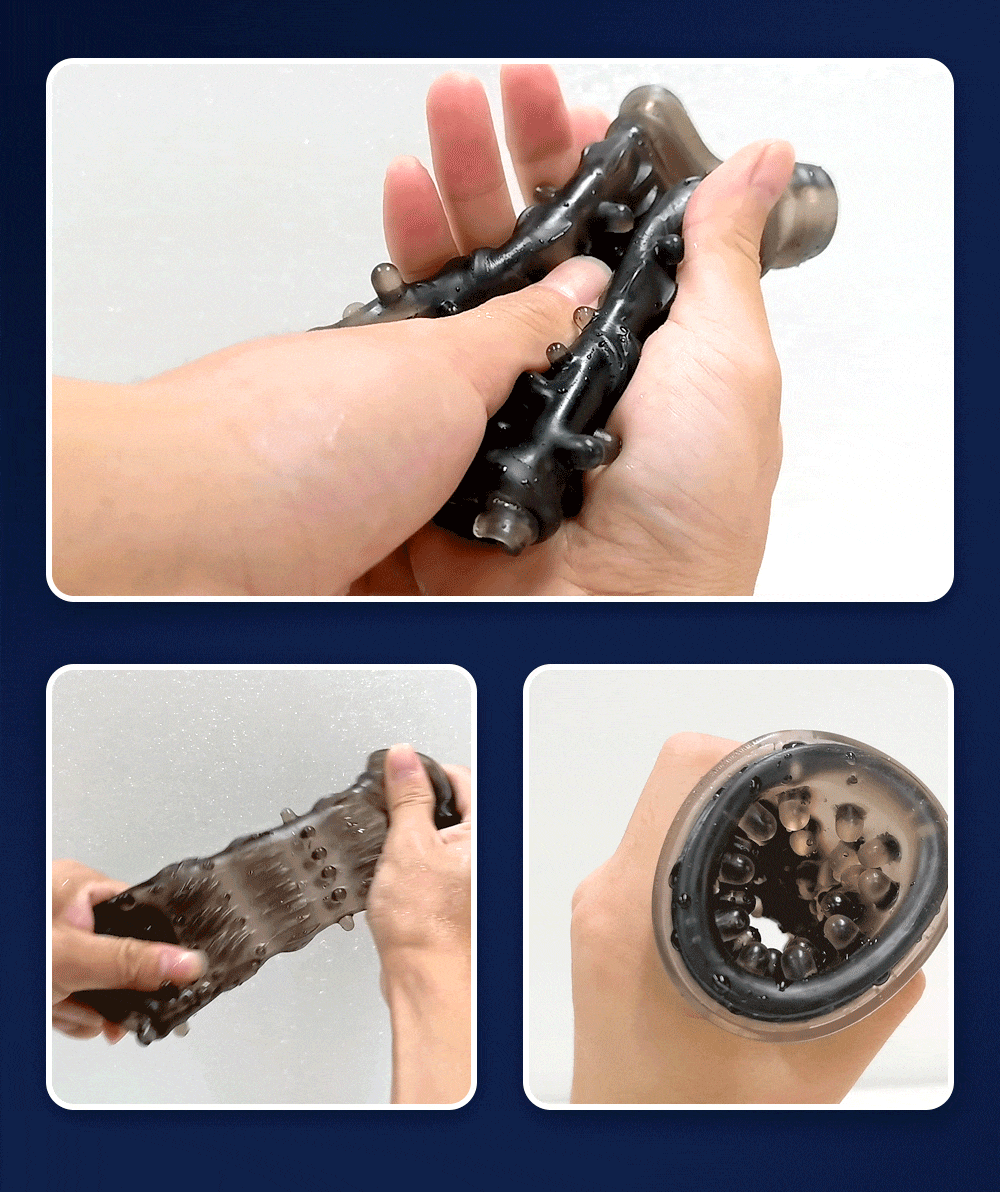 Rotating Male Masturbator Features:
Super High-tech Appearance Design:
The exterior design resembles a pumpkin, with a black and gold spherical shell. If your family and friends don't look carefully, they may not know that this is a male masturbator, which is different from the traditional aircraft cup style in appearance. The zigzag shell helps you hold the thrusting masturbator more stably, so you don't have to worry about slipping out of your hands during use.
Through Internal Design:
The Rotating Male Masturbator has caps on both ends, which means the length of your penis won't limit it. The large TPE particles wrap around your penis, and every time you press the button in the middle after it is turned on, it will change to a telescopic rotation mode, and you can choose from 8 modes.
Thrusting & Rotating:
This auto-sex blowjob machine that simulates the sensations of real oral sex will provide you with an intimate experience. This thrust device will stimulate all the nerve endings in, on, or around the penis, you never knew. The rotations modes are like a tornado spinning around and around over every inch of your member, providing intense stimulation, making your toes curl and your whole body shake, and providing an ultimate experience of pleasure and release.
Realistic Sexy Female Moaning:
Just press the button of the horn, and you can masturbate with the sexy moaning sound of women. You can play it in a solitary place or plug in your headphones for immersive sim sex.
8 Automatic Rotation & Telescopic Mode:
The Rotating Male Masturbator cup doesn't hold back when it comes to pleasure! It has eight telescopic and rotation modes, giving your penis double intense stimulation. Combined with market feedback, we have strengthened the thrust power of the sex toy. You can choose the appropriate telescopic and rotation modes, and you don't have to worry about suddenly getting stuck and disturbing your experience. It is equipped with a powerful motor, which can be charged for 4 hours continuously, which can provide it with strong power for 45-60 minutes of work, bringing you the ultimate sex experience.
Couple Flirting Tool:
This Rotating Male Masturbator cup is an open-ended design. The lid that opens on both sides means it won't limit the length of your penis. If your sexual partner stimulates your penis at the exit of the masturbator, it will bring you a different masturbation experience and a sexual interaction experience between you. Many married buyers said this is a beautiful tool for couples to flirt and a good lubricant for married life.
Removable Silicone Liner & Easy To Clean
This automatic male masturbator cup is Not waterproof. Please ensure that the electronic device does not come into contact with water. Before cleaning, please remove the silicone in the middle; clean the silicone cover. The detachable design makes the toy easier to wash and dry. You no longer have to worry about TPE toys breeding bacteria or cleaning.
This is the newest male masturbator with a variable speed on the market. It is exceptionally well-built and durable.
You can change the intensity of each function with the slightest push of a button.
At the same time, thrust & sound transmission & rotation are controlled by three different switches. You can turn it on at the same time or choose any mode alone you like.
With this automatic sex machine, you can find the rhythm that suits you according to your mood and sensitivity.
❤Note 1: The inner sleeve is made of soft TPE material. We recommend using water-based lubricants with toys. DO NOT use oil-based lube(including massage oils) as they may break down the material.
❤Note 2: Unlike other products, you can't shut the lid when you turn the masturbator off because the inner sleeve is on the outer side. After you turn off our male masturbator, Please press and hold the middle button, its inner sleeve will continue to rotate within a few seconds and reset to the correct position, so you can quickly shut the lid.