With the market for male masturbators widening every day, you'll find an unlimited number of products. Sex toys for males come in numerous designs, colors and sizes. So no matter where and when you want to use it, there is a suitable masturbator for everyone. In this article, we'll mention some of the top male masturbators available along with some other details.
What Types Of Male Masturbators Are There?
As stated above, there are a considerable number of male masturbators on the market. The most commonly used male masturbators are sleeves, also called fleshlight, and pocket pussies. Sleeves can have the shape of a vagina, anus or mouth. Everyone has a different preference, so you can select what you prefer. Some designs are open and closed-ended, while others are open-ended on both sides.
Strokers are another type of masturbator, usually shorter in length than sleeves. Most designs are open-ended on both sides, and these toys are excellent to use when performing with a partner.
Penis vibrators are also popular male masturbators, and these are battery-operated or electrical products. They're usually meant to provide extra stimulation and can pleasure you even more.
What Should You Look For In A Male Masturbator?
With so many products being available on the market, you can find it confusing and choose the wrong product. Hence, knowing what to consider when buying a male masturbator is necessary.
Here are a few aspects to consider when looking for sex toys for men.
Material: it's essential to consider the material when shopping for male masturbators. Silicone, Cyberskin, TPE/TPR, PVC, and Latex are the common materials employed in making the toys. Silicone products are considered the best for the skin, especially if you don't like using condoms. Other materials are porous, and germs can inhabit the objects with prolonged use, even if you clean them. But using a condom can remove any health risks.
Shape and Size: Everybody needs a different design depending on their body. Most masturbators are stretchable, and they fit any size. However, you can check the dimensions before buying if you want a more customized item. For example, if your penis is small and shorter, choose masturbators with narrower openings. On the other hand, select open-ended toys on both sides if your manhood is longer and bigger.
Design: Male masturbators can be regular or electric/battery-operated. If you're new to sex toys, you can opt for the simple design. You can use any type if you're a pro at handling toys. The latter is more convenient between the battery-operated and electric versions as you have to connect and switch it on to recharge it. You need comfort and pleasure, so choose whichever design feels perfect for you.
Price: The cost is also a factor you should consider. Some brands make expensive toys while others are cheap. Inexpensive masturbators are usually made of low-quality materials, while costly ones are from excellent materials. However, the price of a particular design made of the same material may differ from company to company. So you can compare and choose.
Below are some of the best male masturbators on the market.
Long Lasting And Comfortable To Use Automatic Male Masturbator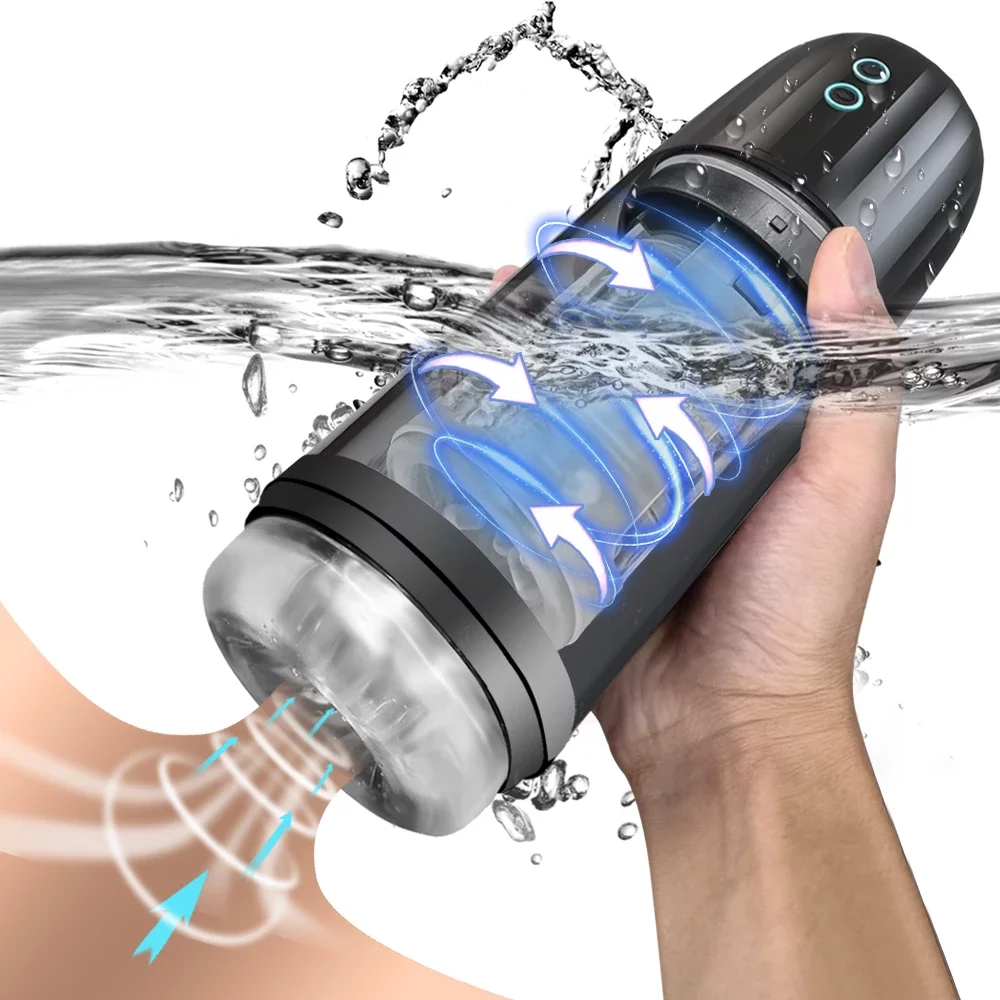 You'll find many products on the market, but not all are suitable for everyone. The Automatic Male Masturbator is one of the best designs on the market. It's a waterproof toy you can use in the shower and bathtub. This masturbator is easy to disassemble and comes with a simulation inner wall made of skin-safe crystal silicone. The product contains 7 Spins and 7 Sucking Modes. The toy also emits a moaning sound which you can enjoy via headphones. The package includes 1 Automatic Male Masturbator, 1 USB charger, and a headphone.
Skin Friendly, Realistic Male Masturbator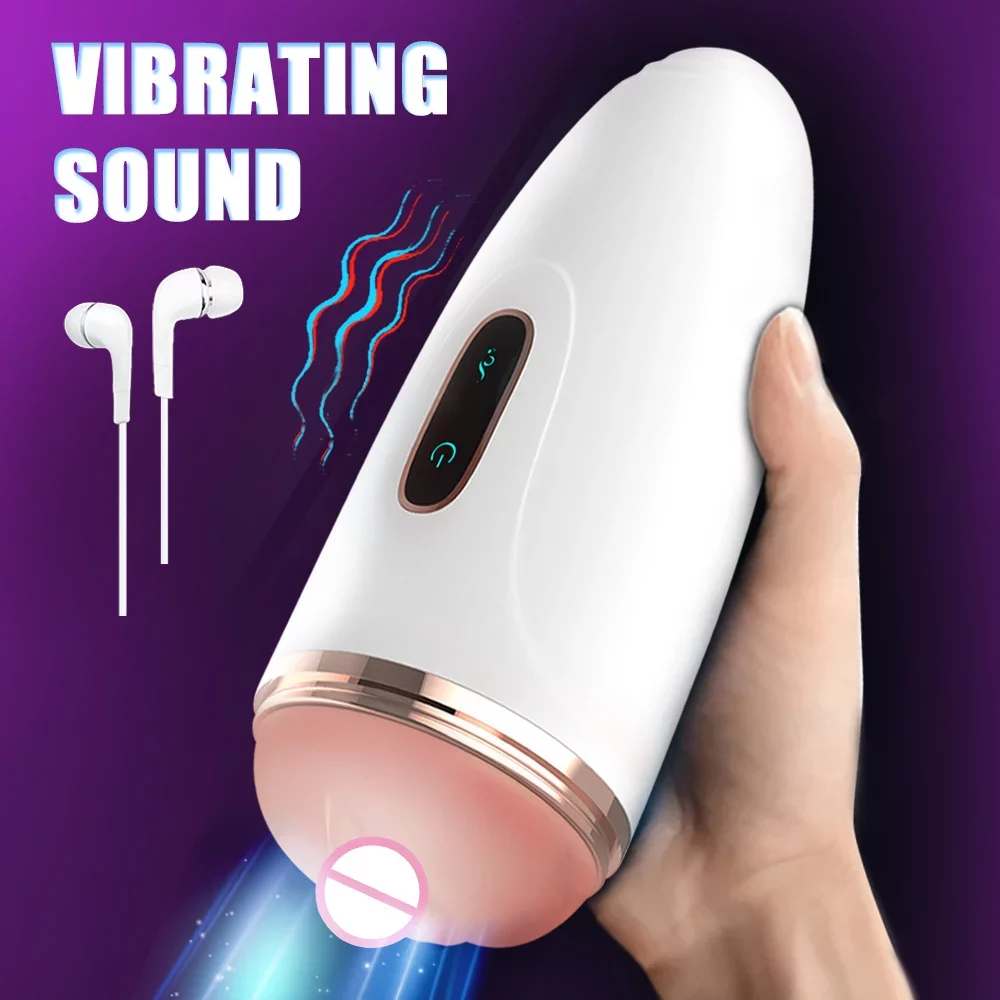 If you're looking for a masturbator that's realistic and skin safe, the Realistic Male Masturbator is a design you might like. It's super soft and made of medical-grade silicone. The interior feels like skin and fits any length or girth. The sex toy is durable and can last long with proper care. It's also a waterproof design, making a passionate sound that can excite you even more. The uneven inner service provides extra stimulation and pleasure. It'll be more pleasurable when you use a water-based lubricant. It's easy to clean and dry the toy and is rechargeable.
Waterproof Hands-Free Male Masturbator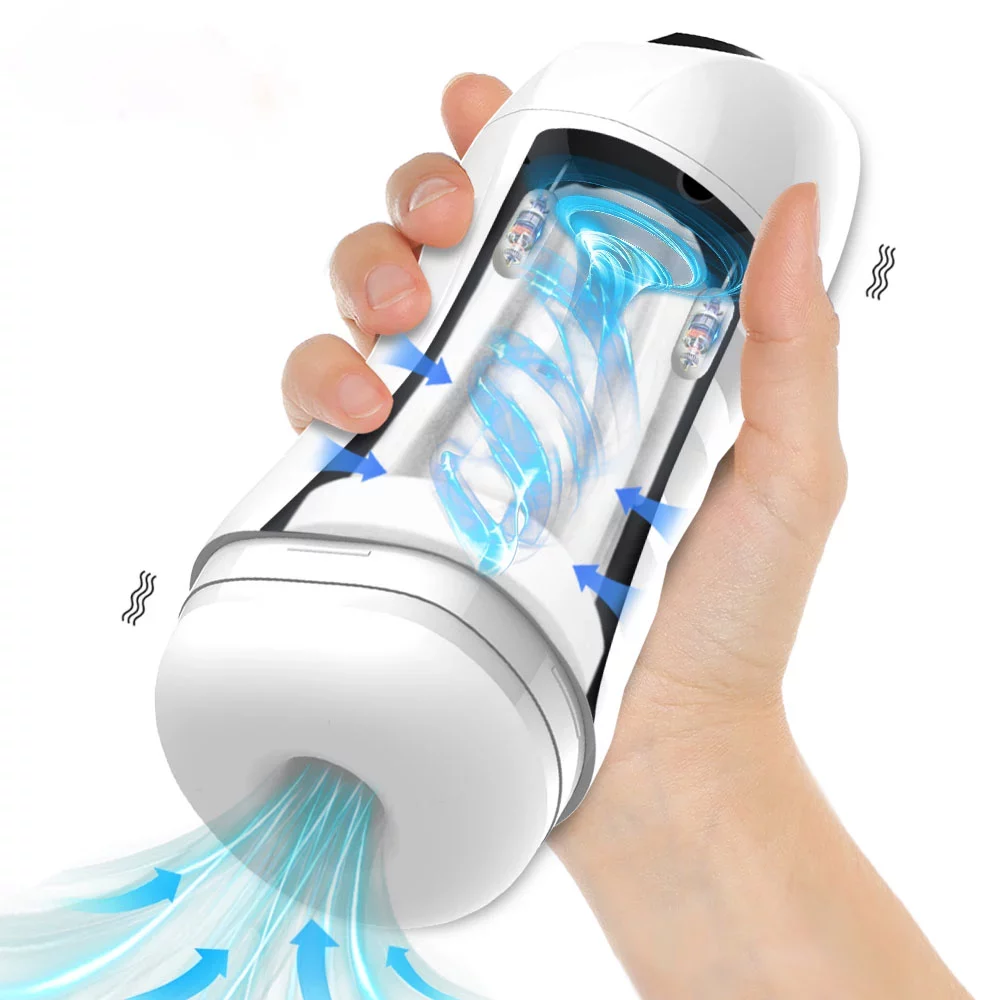 You may be in the mood sometimes and want to pleasure yourself but feel lazy even to move your hand. That's why we are offering you the Hands-Free Male Masturbator. It has all the features that you would want in a male masturbator. It's made of high-quality silicone. It's an ultra-soft toy and feels like genuine human skin. This toy has ten vibration and five suction modes and contains two silent noiseless motors. It offers a "blowjob effect with intense vibrations. You can enjoy the sensations without lifting a finger. The hands-free male masturbator is easy to clean and maintain, and you can charge it on different devices.
Multi-Purpose Electric Male Masturbator Cup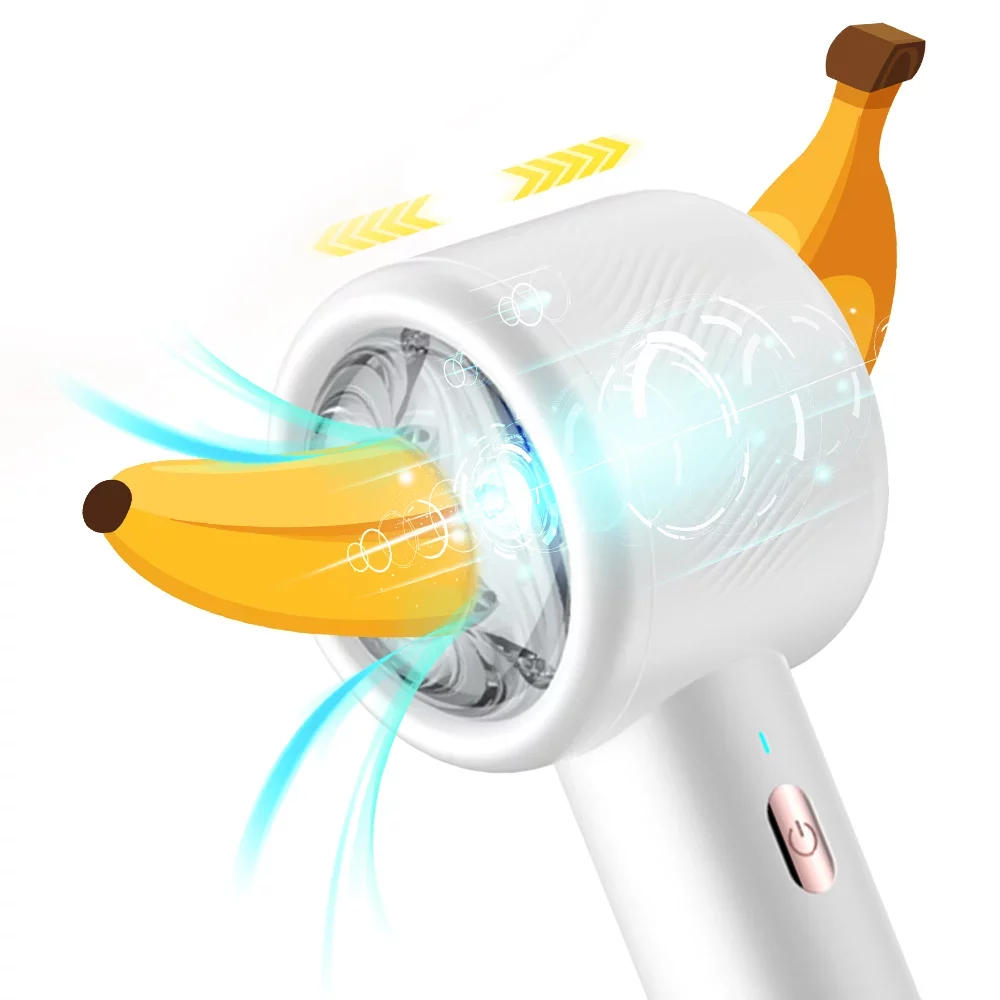 It's called the perfect masturbator for singles, and rightly so because the Electric Male Masturbator Cup can please you in different ways. It can stimulate the nerve endings of your penis and allow you to experience the pleasure of orgasm. The toy is also suitable as a "shaft masturbation device." It's shaped like a hair dryer, so you won't feel awkward even if it falls accidentally in front of people. This inner part of the masturbator cup is soft silicone and easy to clean and dry. The masturbator cup not only pleasures you but also exercise your penis.
Open-Ended Rotating Male Masturbator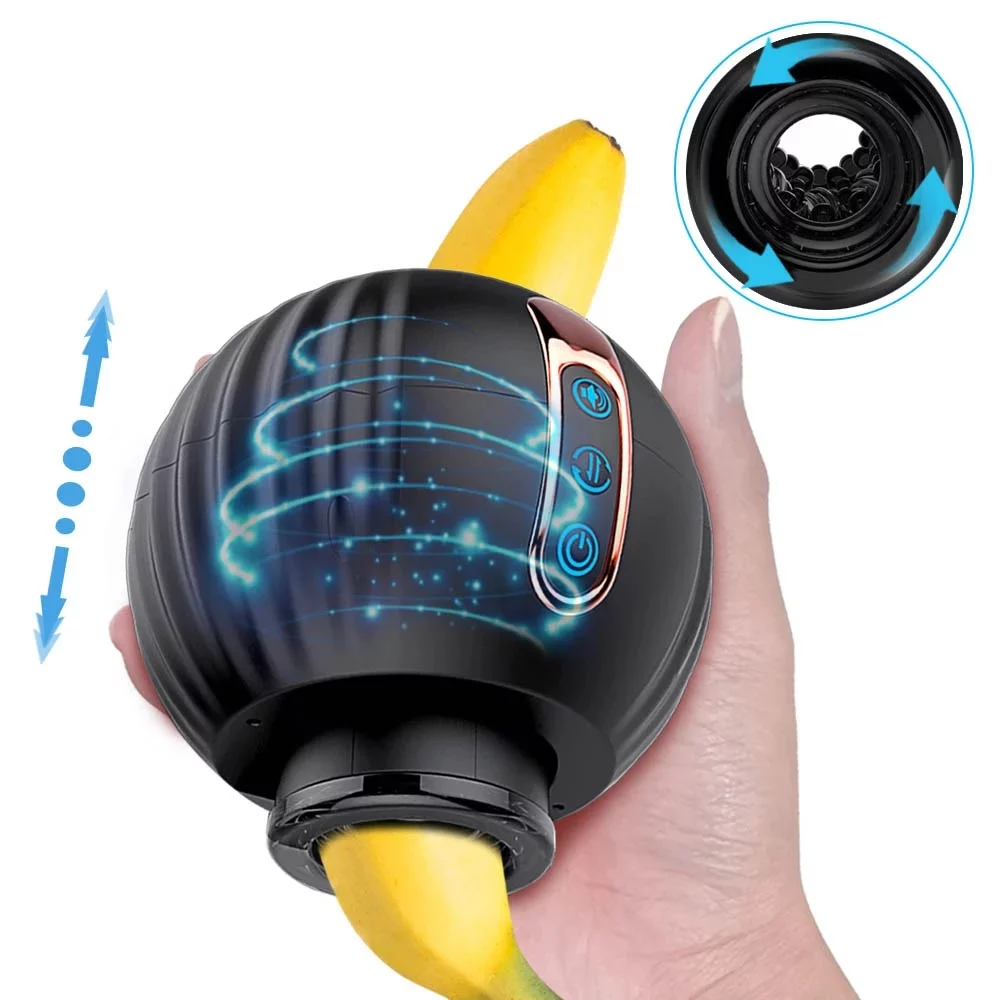 It can get a little monotonous to use the same masturbator, so how about this open-ended rotating male masturbator? It's a device that gives you the experience of your partner doing a blowjob. It has a powerful motor that allows smooth rotating and thrusting movements. It offers you immense pleasure and stimulates your nerve endings. Depending on your preference, you can also change the speed and intensity of the two actions. This device has a silicone interior which is detachable and washable. However, the masturbator isn't waterproof, so remove the silicone liner before washing. Reinserting it only after it's clean and dry is best. It would be best if you also kept in mind to use only water-based lubricants.
Innovative Stretchable Vacuum Masturbator Toy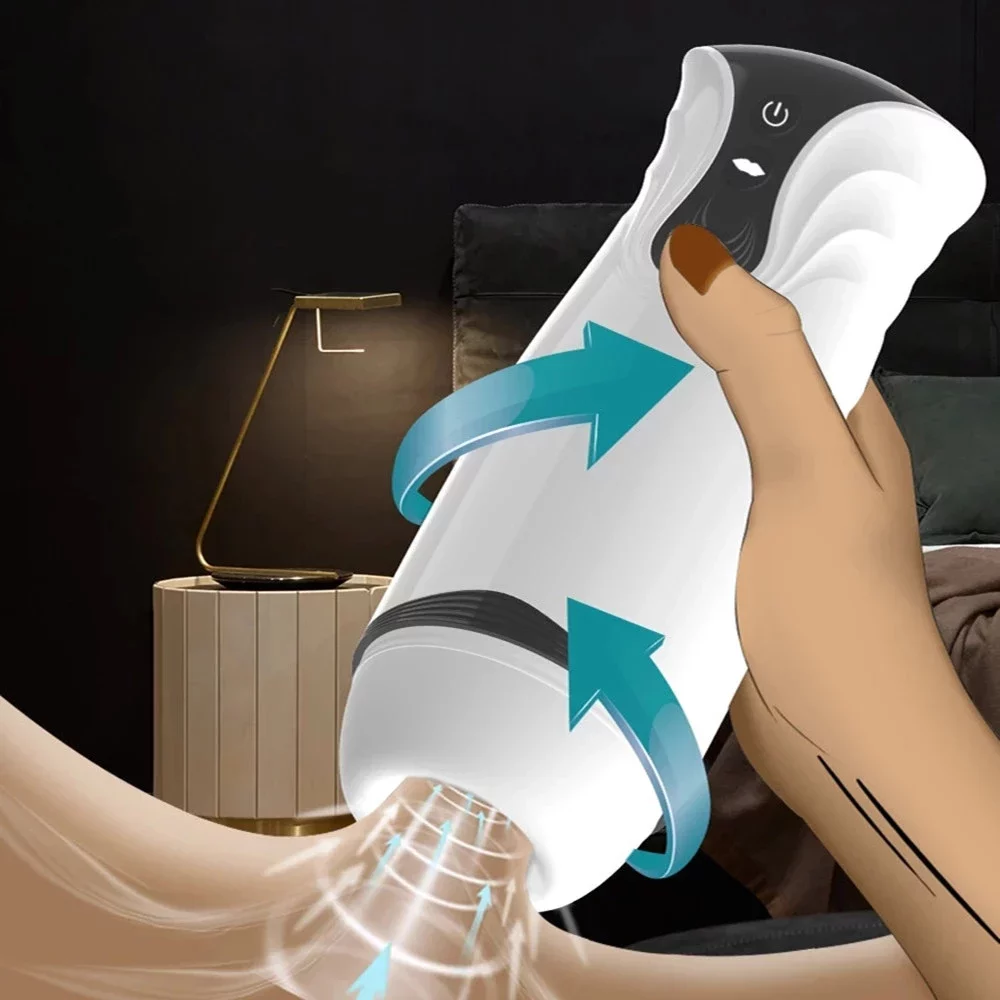 Thanks to advanced technology, sex toy companies can develop such innovative designs. The Vacuum Masturbator Toy is another creation entirely made to please and take you to greater heights. It's one of the best toys that offer the experience of oral sex. Hence, it doesn't matter even if you don't have a real-life partner because this device will fulfill your blowjob desires. It's made of skin-safe TPE material, and the sleeve is detachable and washable. You can remove it from the device after every use, clean, dry, and then put it back. The toy has a charging cord and manual, so go through the instructions before using it for the best experience.
High-Speed Flexible Vibrating Male Masturbator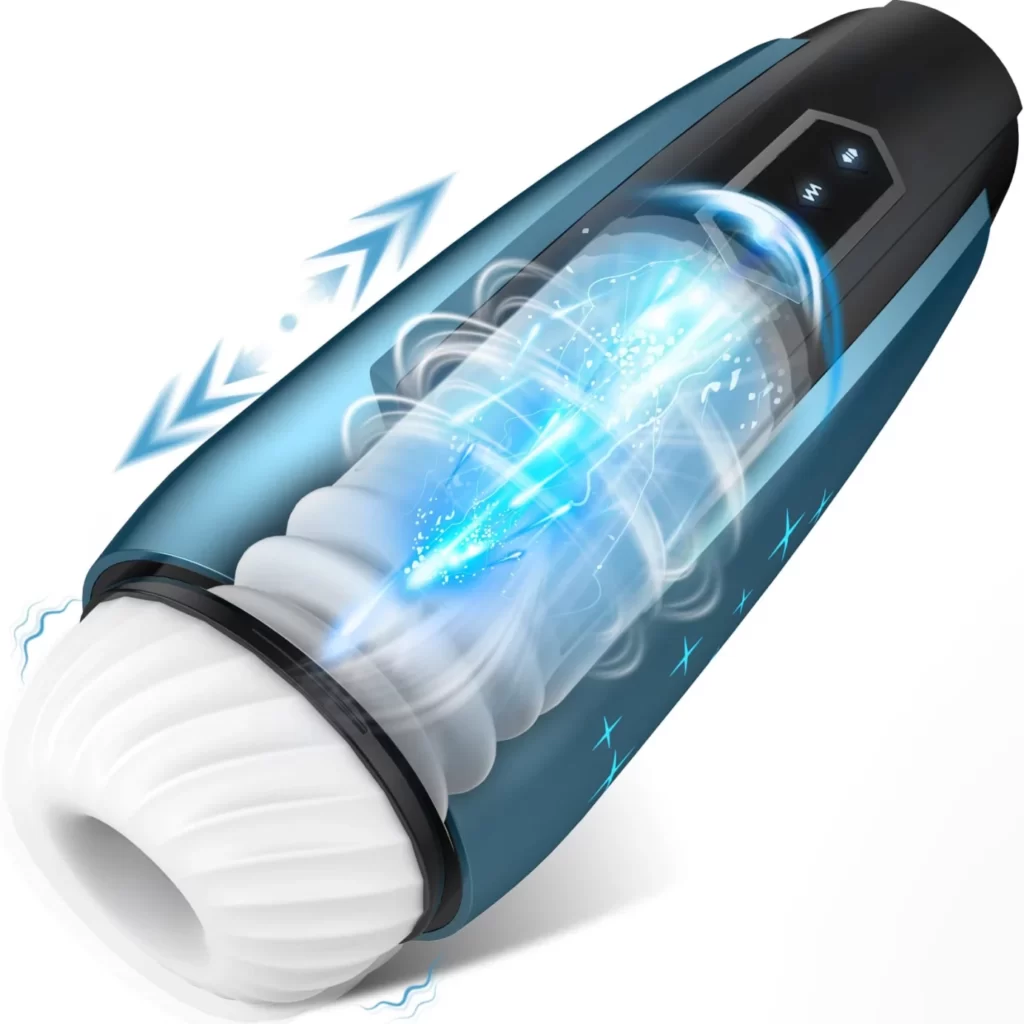 It's also a device that mimics the sensation that oral sex provides but only faster. Once you switch on the toy, you'll have waves of pleasure, making you feel like your partner is going down on you. You can also maximize the vibration speed with two clicks of the button and enjoy the experience even more. The inner component is soft, body-safe, and washable. Once you orgasm, you can take it out, wash, rinse, dry it, and put it back in the masturbator. The toy is suitable for solo or a couple of activities. So even those with partners can get it.
Automatic Thrusting Male Masturbator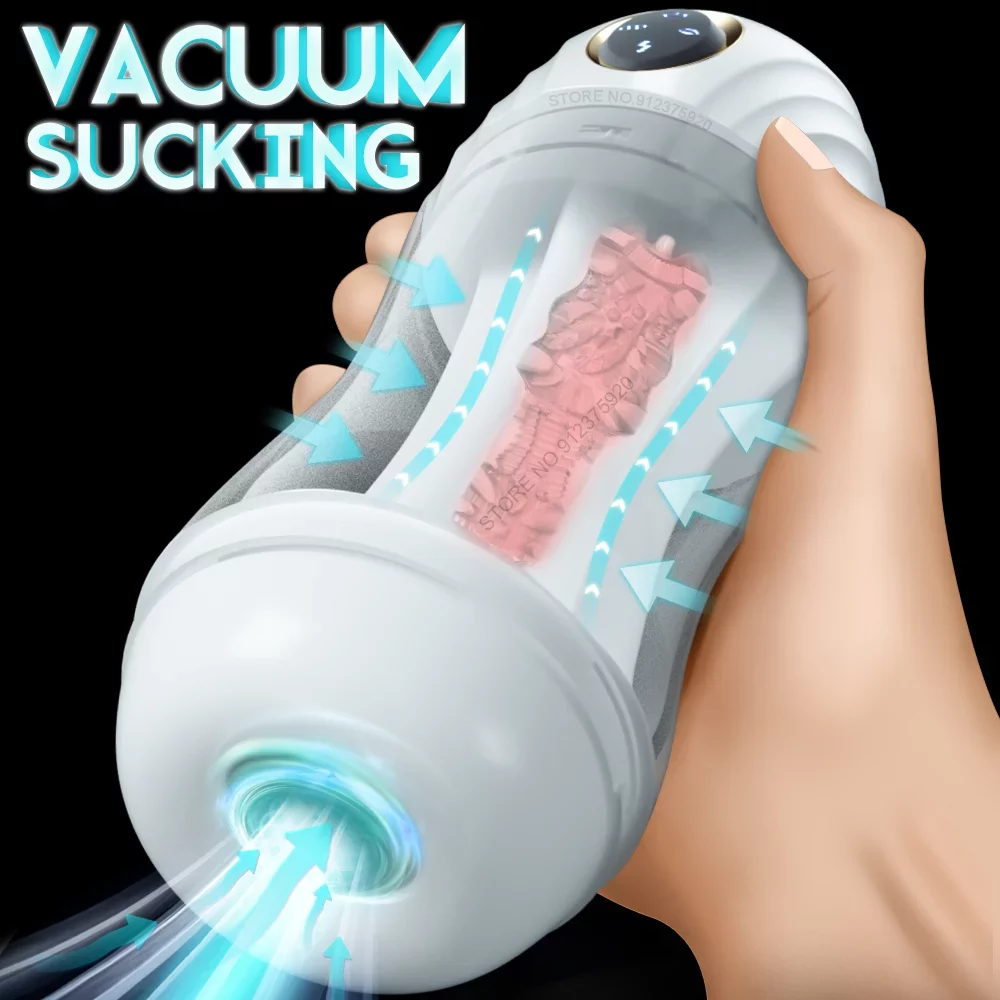 Last but not least, we have the Automatic Thrusting Male Masturbator. If you love deep-throat oral sex, this particular device is for you. It vibrates and sucks and provides the feeling of a natural person giving you an exciting blowjob. It vibrates gently and increases the speed enabling you to climax in ecstasy. The masturbator is skin-safe and flexible. It's also effortless to clean the sleeve as it's removable. However, while it mimics oral sex, it may not fit a long penis so you have to use it as a blowjob device.
How Does A Male Masturbator Work?
It's easy to use a male masturbator. You can use it immediately after unpacking or if you're a cleanliness freak, follow the instructions to wash and dry it before using it for the first time. You might need a lube to use with your toy. There are several types of lubes, but it would be best to use water-based lubricants as they're safer and less likely to cause damage to the toy.
Once cleaned, dried, and lubricated, your masturbator is ready to use. You'll get a user manual with the toy, so do everything step-by-step. You can insert your penis inside the pocket pussy and stroke it as you would typically do. You can also set it somewhere and penetrate and hump if you want something different.
How to Use a Male Masturbator? The Ultimate Guide for Beginners
Can Male Masturbators Help You Last Longer?
Many men suffer from premature ejaculation, and it can be pretty awkward. Using male masturbators allows you to experience new sensations. You don't have to worry about failing in the bedroom with your partner and enjoy your solitary moments every time.
Some experts opine that using your masturbator regularly can reduce various sexual issues like premature ejaculation. So yes, these toys can enable you to last longer. Likely, using male masturbators can also get rid of erectile dysfunction with help and advice from a professional.
Bottom line
When using any device, always follow all the instructions carefully to avoid any health risks and enable the durability of the masturbators. Don't let any toy get in contact with water if the label says it's not waterproof.