Sex toys for men are as popular as those for women. With work schedules getting more hectic, balancing work and relationships can be stressful. So, more men prefer to stay single and use masturbators when they want to de-stress and relax. The market has a wide range of products; you'll find high and low-quality items.
Masturbators are safe to use when you follow the correct instructions, and cleaning is one of the steps included. But surveys show that only 57% of males using sex toys clean them up after use. It's an alarming trend; below, we'll mention why you must keep your sex toys clean.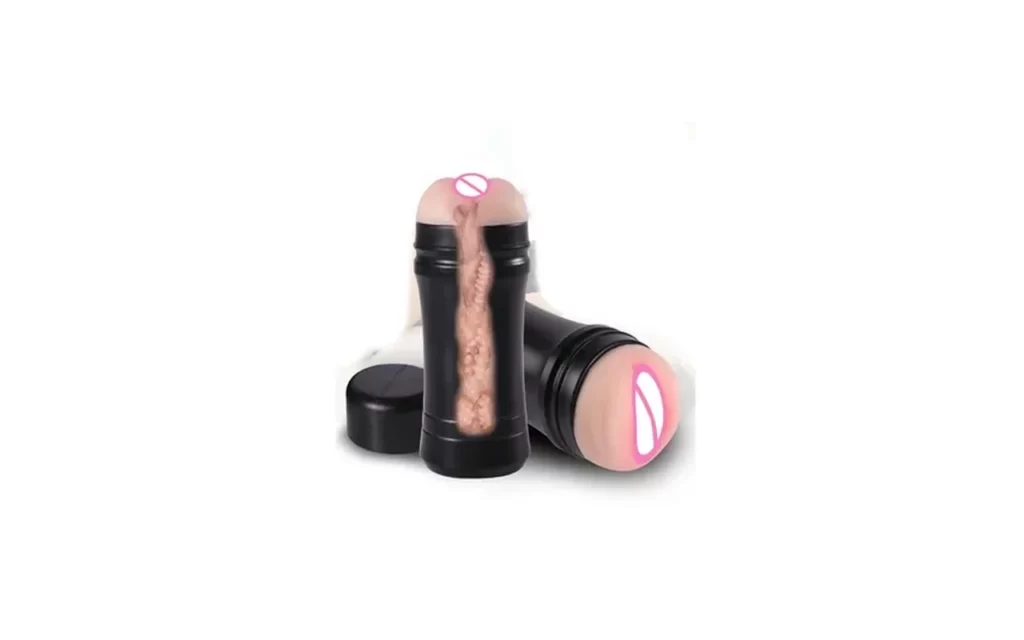 Importance Of Cleaning Male Masturbators
Sex toys are there to entertain and please you. They offer you the utmost delight, and you can release yourself in them whenever possible. But you also have to clean all your masturbators after every use. Dirty sex toys are a haven for germs. The invisible organisms flourish in these soiled areas. When you continue to use the objects without washing them, they can cause infections.  You can get skin diseases and yeast infections only because of negligence.
Benefits Of Regular Maintenance
Using dirty sex toys can cause several infections, which can be uncomfortable and painful and prevent you from indulging in any sexual activity. But if you maintain the good hygiene of your masturbators, you don't have to worry about getting infected with any disease.
It'll also be more pleasant to use a clean sex toy than a dirty one. Healthcare professionals advise cleaning the masturbators each time you use them. This simple step will ensure that no germs stick around and thrive.
Overview Of The Cleaning Process
There are several steps to clean your sex toys, but all are simple, so you don't have to stress about them. In this article, we'll provide step-by-step instructions to clean your masturbators. Besides that, we'll also mention a few more details about the pleasure objects, so don't go anywhere.
Types Of Male Masturbators
Unlike in the old days, you can find numerous sex toys for men. So, you have plenty of options. The following are some types of male masturbators available on the market.
Realistic Vagina, Anus Or Mouth Models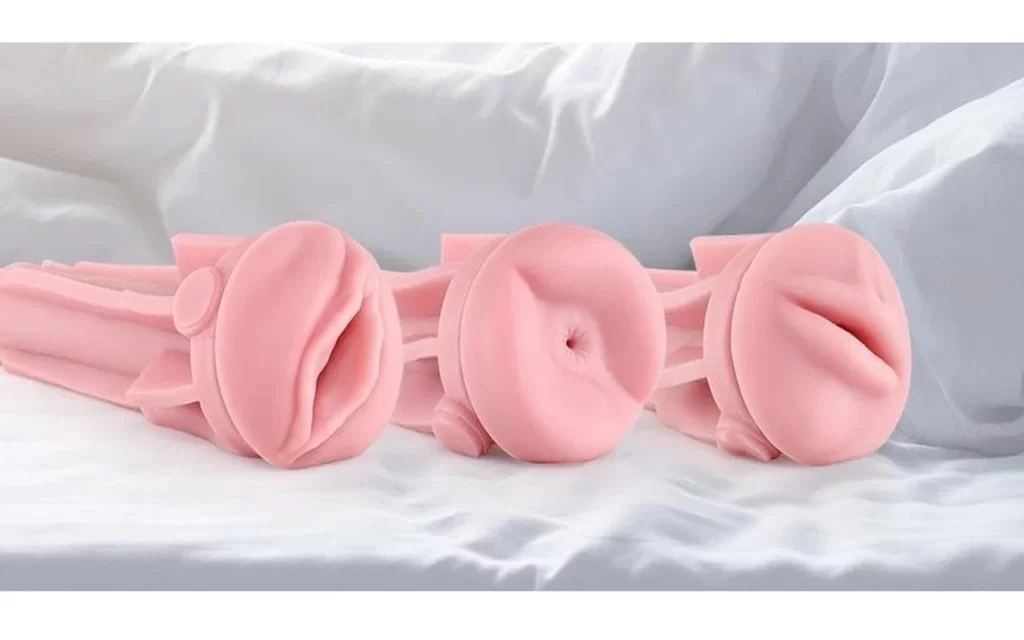 These objects are the most commonly used masturbators. They are also called fleshlights or pocket pussies because of their design and size. They appear like flashlights and fit in your pocket comfortably. Fleshlights come in various sizes, colors, and materials, so there is something for everyone. Cheap toys can offer the same pleasure and experience but may pose a risk to your health.
Textured Sleeves And Strokers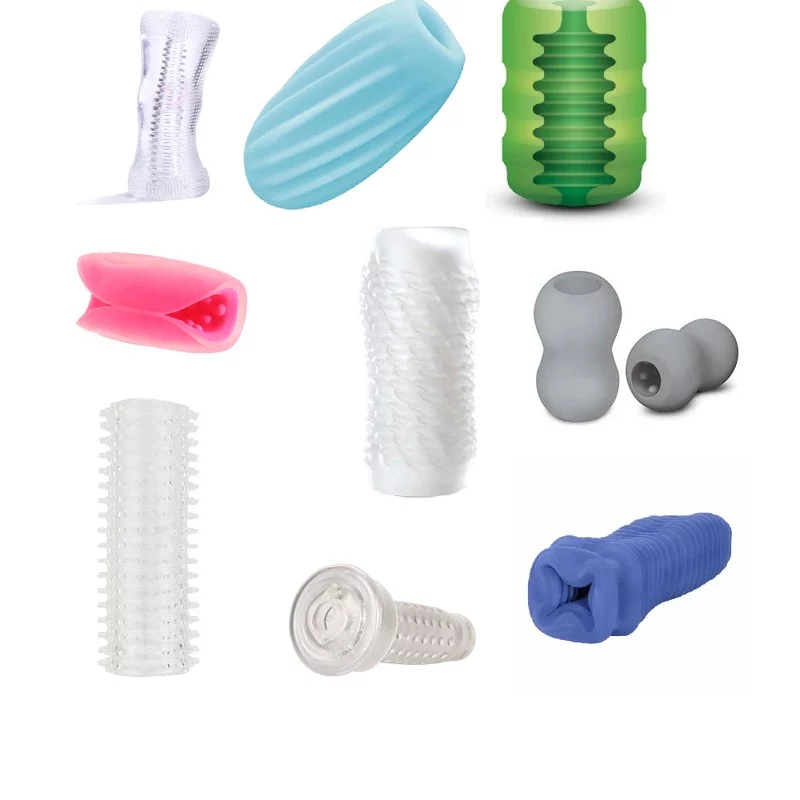 Also called masturbation sleeves, these objects offer a similar service as the other toys mentioned above. However, their insides are textured, providing extra stimulation, which your hand alone can't. Strokers and textured sleeves are available in multiple designs, shades, and sizes to find the right fit for your body.
Vibrating Or Electronic Masturbators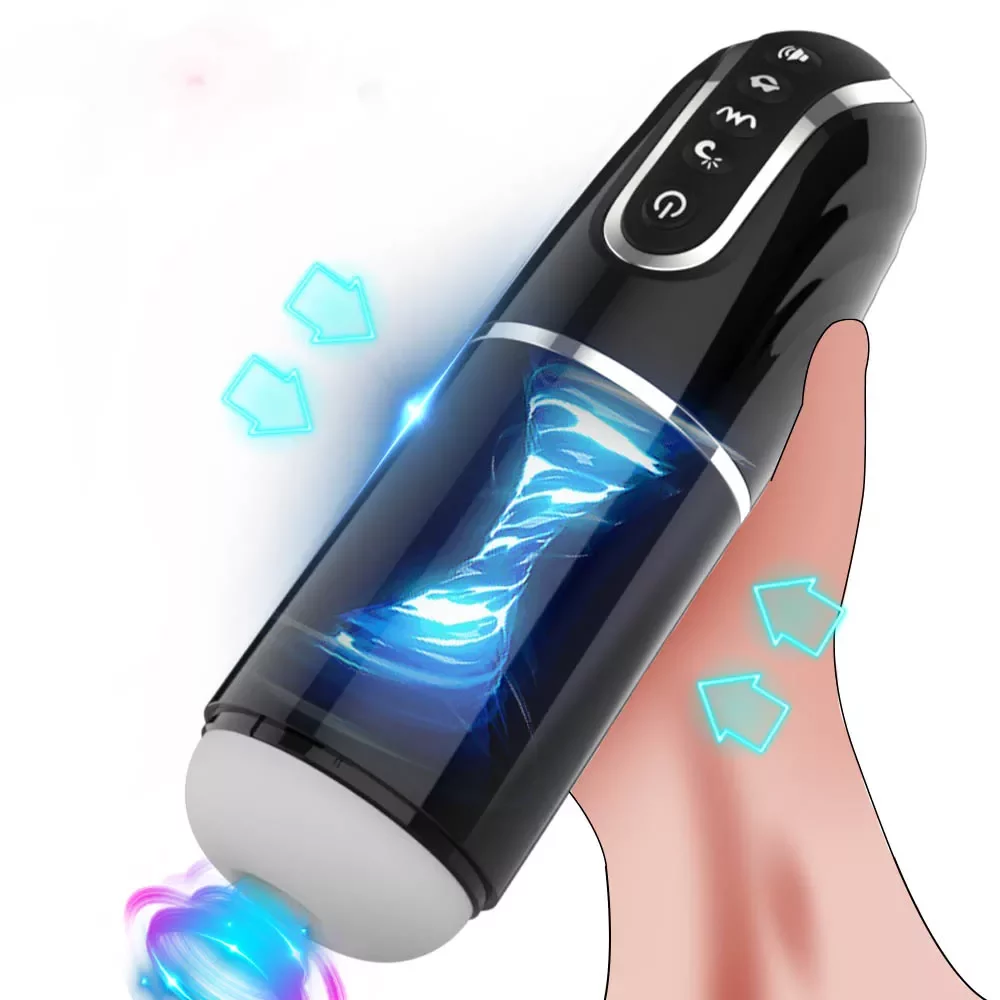 Most men like to explore and look for different options. Electronic masturbators are one of them, and they're selling like hotcakes. These sex toys are also meant for pleasure and provide a vibrating effect so you can experience additional stimulation. They also come in many shapes and sizes.
Customizable Options
You'll also find certain sex toys that fit your taste and body, or you can manually customize them to your preference. These include fleshlights, textured sleeves, vibrating masturbators, and sex dolls. They come in all shapes, sizes, and colors so that you can choose. Some companies may even accept custom orders and create toys precisely as requested.
Understanding Materials
Common Materials Used For Making Male Masturbators
The sex toy industries use various materials to make male masturbators. They are
1. Silicone
Silicone is a man-made material produced from silicon, a natural chemical substance. Silicone is a polymer and is used in various industries. Sex toys made of silicone are top-class and recommended by experts.
2. TPE/TPR
Thermoplastic Elastomer (TPE) and Thermoplastic Rubber (TPR) are materials usually made from plastic and rubber. TPE has a smooth, matte look and feels light, while TPR is slightly thicker. Both are flexible to an extent and are commonly used in making sex toys.
3. Cyberskin
Cyberskin is a material most commonly used in the sex toy industry. It's considered the closest material that feels like human skin. It's free of phthalates but is porous.
4. Others
Latex and PVC are other materials used in making male masturbators. These are cheap and porous and contain harmful substances. So it's best to avoid them. If you want to use toys made of these materials, always wear a condom.
Characteristics And Care Requirements For Each Material
Here are a few facts about the materials used in creating sex toys and how you should care for them.
Silicone: Silicone is resistant to both heat and cold. It's also resistant to moisture, steam, solvents, and oils. Silicone is low in toxicity and is a durable substance. It's a flexible material and skin safe. Since it is non-porous, you can clean silicone with water, mild liquid soap, and other suitable cleaning products.
TPE/TPR: TPE and TPR have several similarities. They're both resistant to chemicals and weather. Both are flexible and solvent resistant. These materials are also resistant to heat, wear, and tear. It's easy to clean TPE/TPR sex toys too. Water and a washcloth soaked in soapy water (or toy cleaner are sufficient to clean them.  You'll also need a renewal powder for the cleaning process, which we'll mention later. TPE/TPR toys are non-toxic when new but porous and can pose a risk after much use. You must also refrain from using oil-based silicone lubricants and opt for water-based lubricants on TPE/TPR sex toys.
Cyberskin: It's said to feel like natural skin, so Cyberskin sex toys are pretty popular. It's a malleable substance that you can pull to any shape but quickly regains its previous shape. You can clean Cyberskin sex toys with normal water and a washcloth dipped in soapy water. It would be best to use an anti-bacterial soap while cleaning Cyberskin toys. As with TPE/TPR products, it's also important not to use silicone and oil-based lubricants.
Latex: Latex is a flexible material and resistant to abrasion. It's also resistant to cold but not high temperatures. Latex is a porous material; normal water and soapy cloth are enough to clean latex sex toys.
PVC: Polyvinyl Chloride (PVC) is a long-lasting material resistant to chemicals. It is cold-resistant but doesn't fare too well in high temperatures. You can use mild soap and water to clean PVC sex toys. It's, however, a porous material and contains phthalates, so always use a condom when employing it.
Importance Of Using The Right Cleaning Products
All materials react differently to different substances. So when using sex toy cleaning products, don't pick random items. Go through the guide and tips and use only those recommended. Using the wrong cleaning methods or products will damage the toys and pose a health risk.
Preparing For Cleaning
It's necessary to clean your male masturbator before using it the first time and after every use. Else germs will thrive and cause health issues. You have to follow each step as directed so as not to damage your toy.
Disassembling The Masturbator
If your pocket pussy comes in a holder, remove it before cleaning. Just open the cap and take it out gently.
Removing Batteries or Unplugging Electronic Components
You must remove the batteries and other electronic parts carefully, if applicable. The sex toy materials are flexible, so you can quickly drag and attach the batteries and components. Any electrical/battery-operated product comes with a manual, so follow the steps to remove and attach the electronic parts.
Gathering The Necessary Cleaning Supplies
You'll require a few items to clean your male masturbator. They include
2 microfiber towels (hand or face towel size)
Foam bottle brush
Cornstarch (or company-made renewal powder)
Anti-bacterial toy cleaner (mild soap will also work)
Washcloth
Step-By-Step Cleaning Process
Rinsing With Warm Water
Once you remove the masturbator from the holder, place a bowl of warm water and rinse the toy inside and out thoroughly. You can also rinse it directly in tap water. Dry the toy with the towel in the outer and inner areas with the foam bottle brush. You can also rinse the holder and dry it with the same towel.
Applying Appropriate Cleaner Or Mild Soap
Spritz the toy cleaner outside and inside the masturbator. You can also use mild soap for the process.
Gently Scrubbing The Interior And Exterior
Use your hand or a washcloth to thoroughly scrub the toy inside and out.
Rinsing Thoroughly To Remove Soap Residue
Once you finish the scrubbing, rinse the toy's interior and exterior on both ends (if both ends have openings). There mustn't be any cleaner/soap residue left.
Drying The Masturbator Properly
Dry the toy with the microfiber towel on the outside and foam bottle brush on the inside. Sprinkle the renewal powder or cornstarch on the other towel and roll the toy over it. Rub a little powder in your finger and coat the inside. Don't ever use talcum powder or any other powder except the two mentioned.
Reassembling The Toy, If Applicable
Once the masturbator is dry, reassemble it as instructed, whether it's battery-operated/electrical or a regular product. Any part having an electric or battery component shouldn't come in contact with water. Once you reassemble the toy, close the cap and store it in the proper toy bag (most genuine products come with a suitable storage bag).
Maintenance Tips For Prolonged Lifespan
Using Water-Based Lubricants
If you need to use lube with your male masturbator, it's best to stick with water-based lubricants as they do less damage to the materials.
Storing The Masturbator In A Cool, Dry Place
Whether you own a regular or electric masturbator, don't keep it in a hot or damp area. Ensure your toy is in a cool, dark, and dry place.
Avoiding Exposure to Direct Sunlight Or Heat Sources
Some materials don't stay in good condition under direct sunlight and high temperatures. So, never leave your toy exposed to sunlight or near a hot place.
Regularly Checking For Wear And Tear
For cracks and tears, you must check your toy thoroughly before and after use. Replace it with a new one if you notice damage and the toy becomes challenging.
Conclusion
Recap Of The Importance Of Proper Cleaning And Maintenance
Your masturbator is made to please you whenever you want, and you may need to use it anytime. It's therefore essential to clean and maintain it before and after use for safety and longevity.
Encouragement To Practice Good Hygiene For A Better Experience
Dirty masturbators are favorite places for germs. Using these can cause several health issues, which can be painful and uncomfortable. So, clean it every time you use the toy for a better experience and unlimited pleasure.
Reminder To Follow Manufacturer's Recommendations And Guidelines
It's easy to use, clean, and store your masturbator. But always read the user manual carefully and follow the instructions. It will prolong the usage and avoid any health risks.