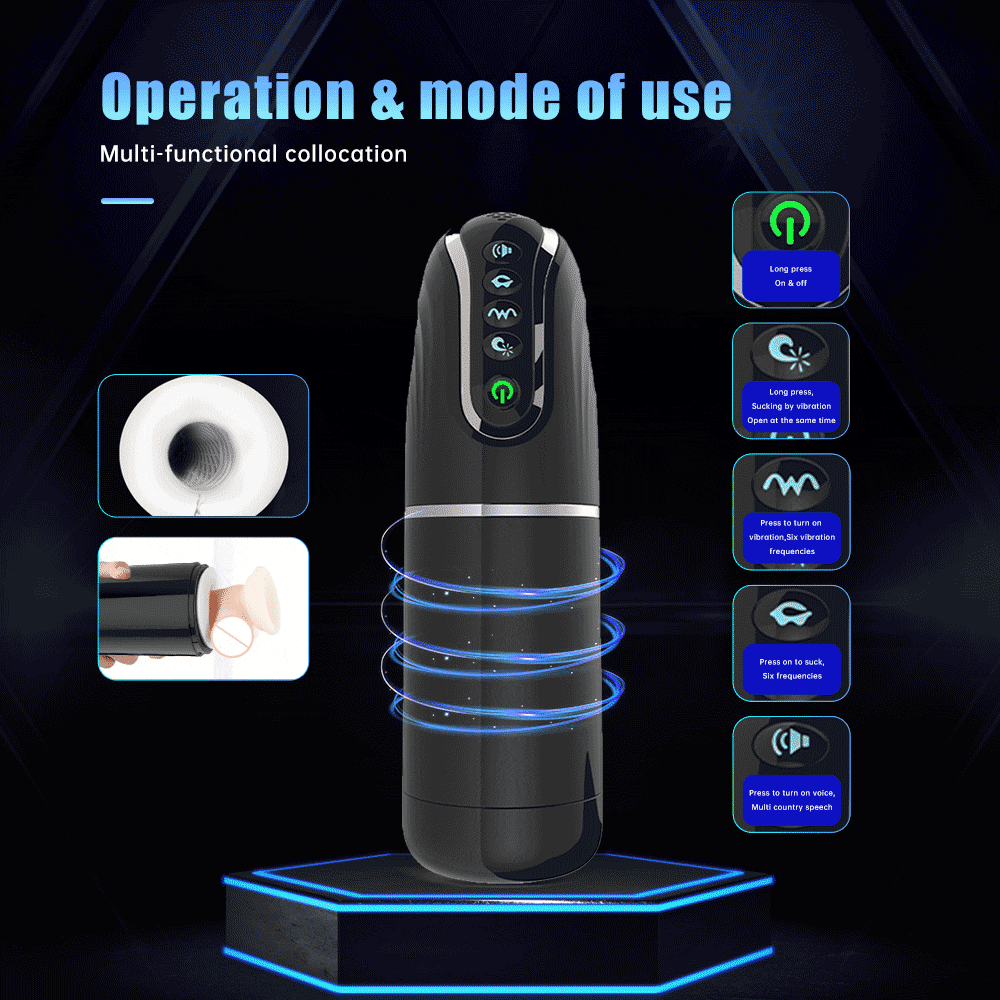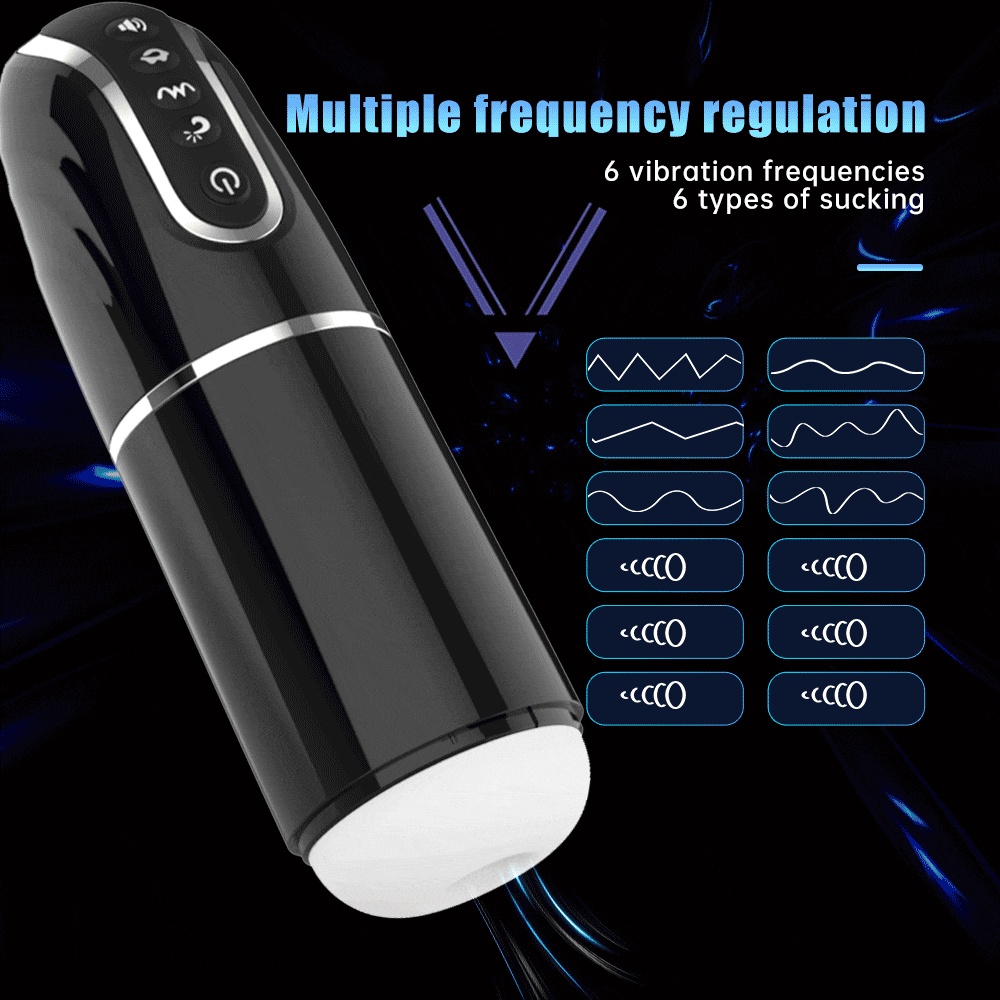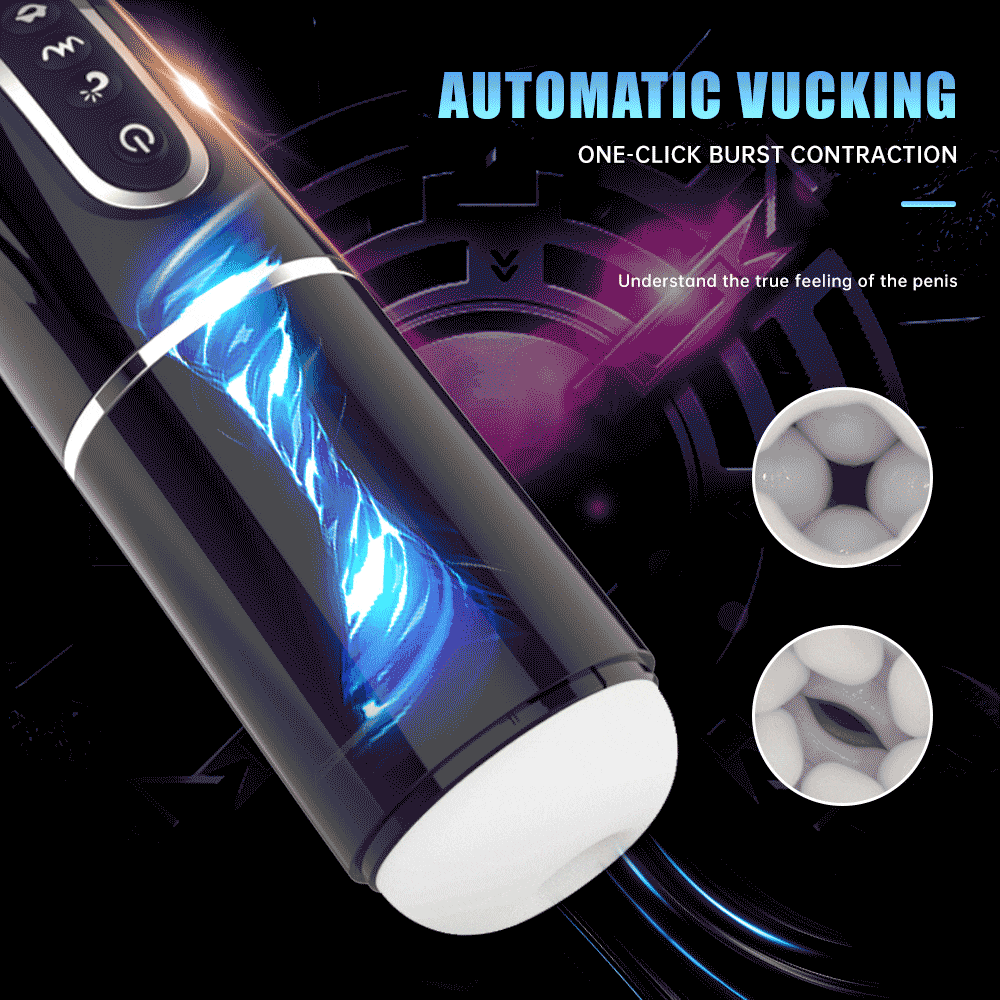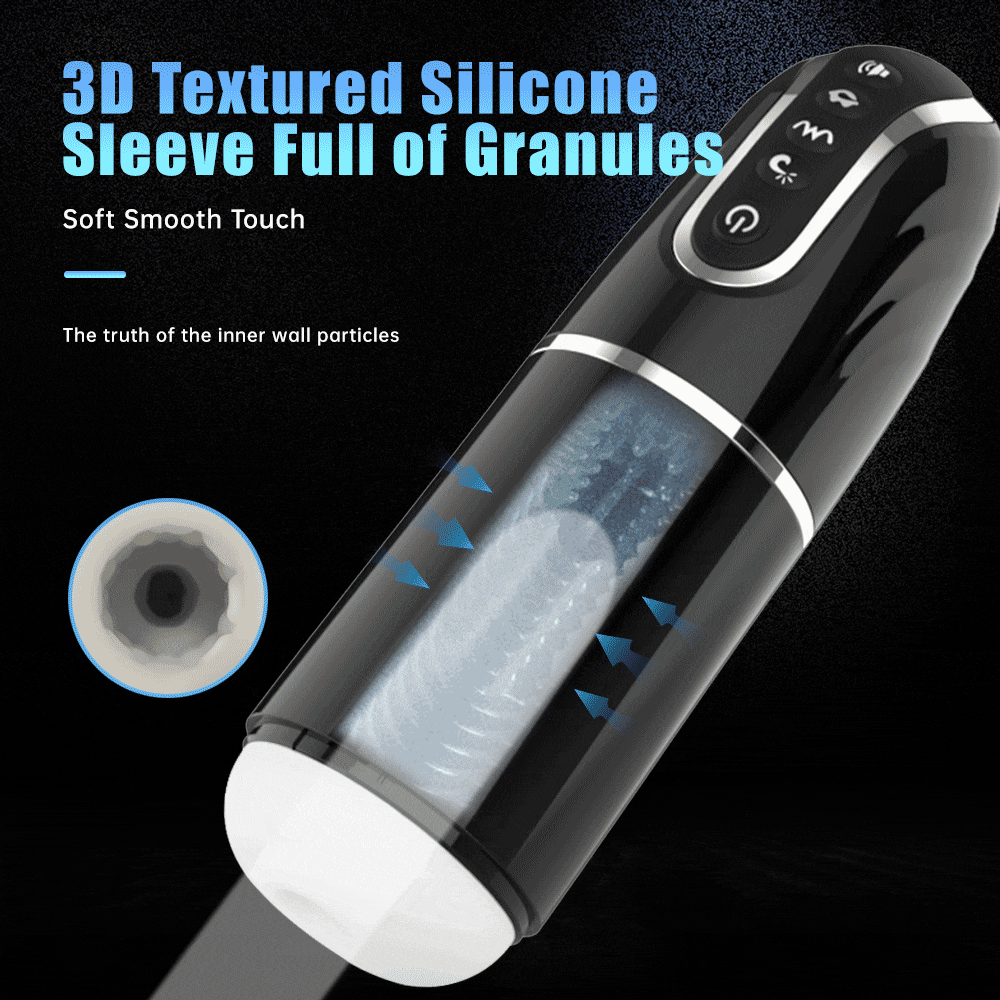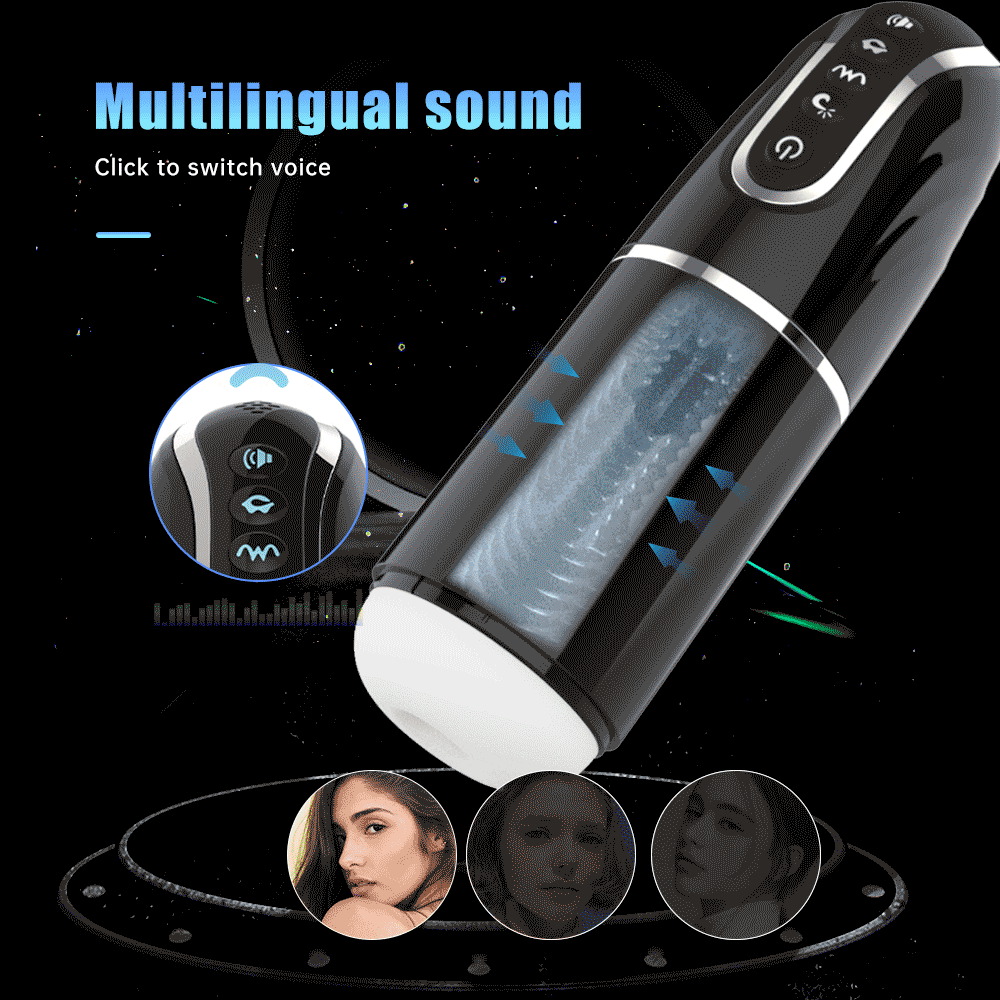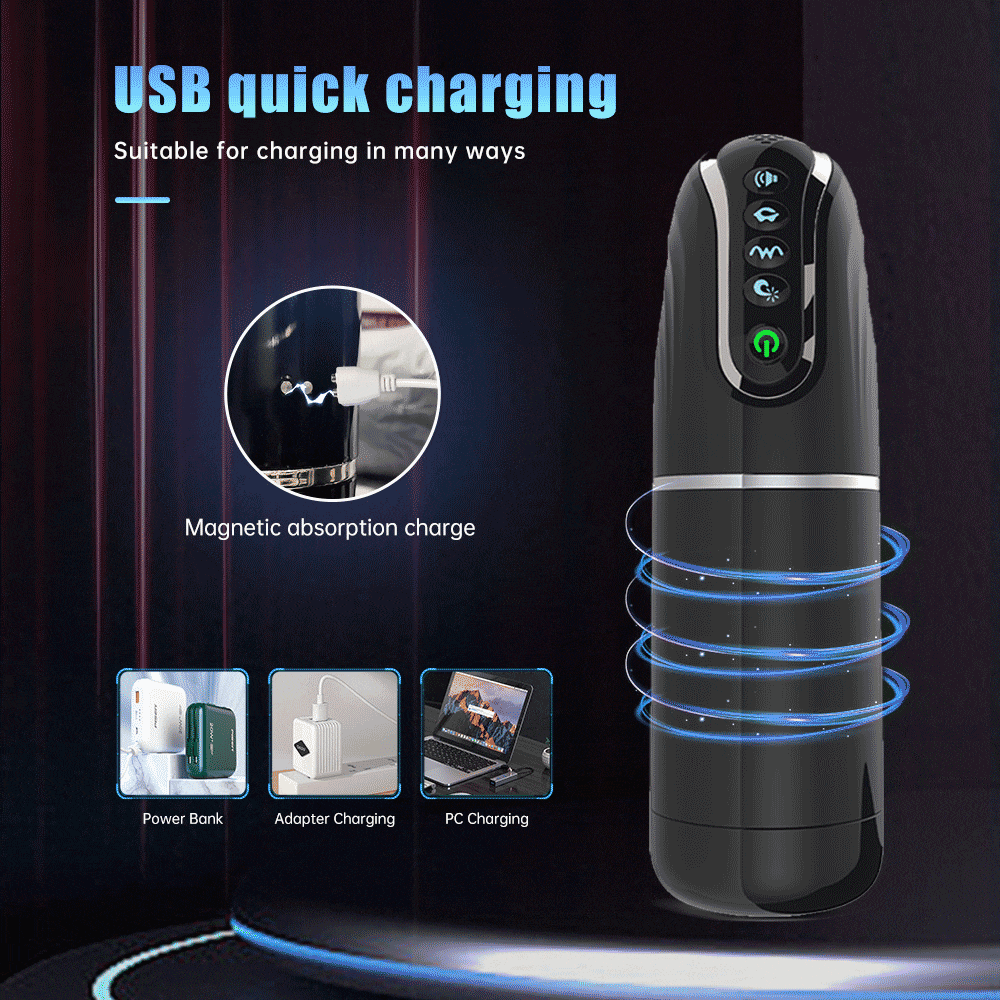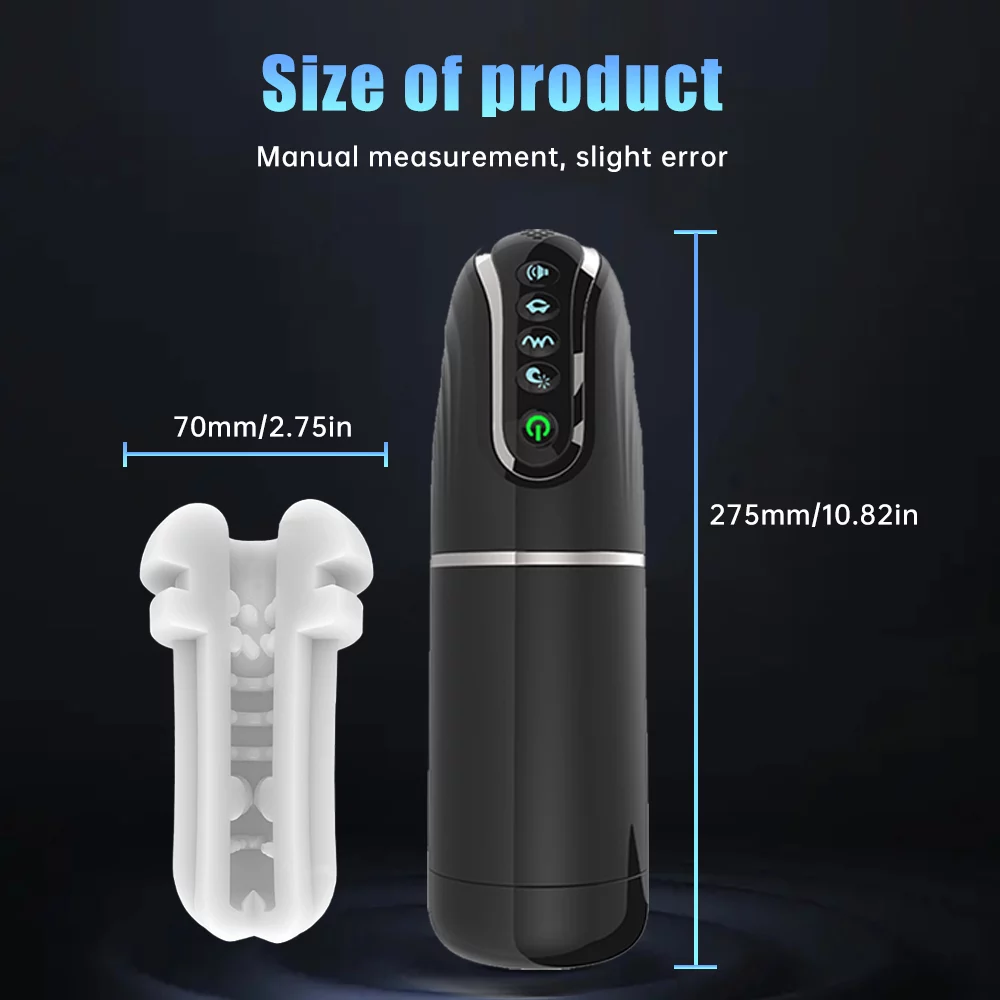 Automatic Male Masturbator Cup Features:
6 Suction & 6 Vibration Modes:
This male masturbator toy has a powerful motor with 6 suction and 6 vibration modes. It uses a high-quality engine and superb craftsmanship, the combination of sucking and vibrating makes for a great sex experience. The suction and vibration modes can be freely combined, you can match any function you like, and she will serve you faithfully! The 6 deep throat-sucking modes can make you feel the pleasure of real oral sex, and the 6 powerful vibrations can make your glans receive waves of orgasmic stimulation.
Simulated Blowjob:
Deep-throat sucking will bring you another orgasmic pleasure.
Ultra-Comfortable Massage:
The inner liner of this male massager uses large granular granulation to ensure that it can stimulate your penis more strongly during her. With water-based lubricant, slide your penis in it and let it amaze you!
Automatic Pump Sucking:
This male masturbator cup with the latest vacuum pumping technology, with its multiple vibrating and sucking stimulation, can mimic the sensation of real oral sex, engulfs and kiss your glans gently like your partner's sexy mouth, deliver 360 deep throat pleasure, and climax.
One-click Sucking Function:
By adjusting the function buttons of the toy, you can switch between manual and automatic modes at will!
Super Quiet & Discreet Packaging:
That means there is only 50db noise produced. This allows you to enjoy your "me time" privately. In addition, with discreet packaging, we guarantee discreet shipping and customer privacy.
Note:
The product can not work when it is charged. Please unplug the charging cable and long-press the power button before use.
The inner sleeve is made of soft silicone material. We recommend using water-based lubricants with toys. DO NOT use oil-based lube(including massage oils) as they may break down the material.